Afro Scotian Music Award, Chalmers Award, Honored Dyke(Toronto Pride), Recipient, Ontario Federation Labour Cultural Activist Award
Faith Nolan a Queer Afro Scotian singer-songwriter and self-taught musician,folk singer , banjo ,guitar bluesharp her career spans 50years plus.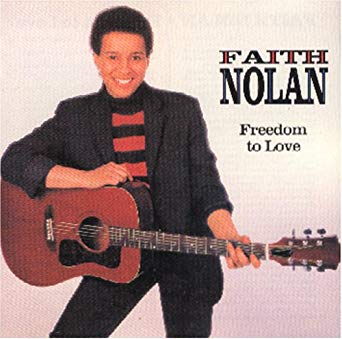 To call Faith Nolan a folk singer doesn't come close to doing her justice. Her music career spans 40years plus. Among the many choirs she founded are the CUPE FREEDOM SINGERS,a group of PSW all wimmin, mostly of Caribbean descent; the Vanier Womens Jail Singers, the Kingston Women Prisoners Choir.
She produced a film, Within These Cages, about women in prison; founded the Singing Elementary Teachers of Toronto and continues to fight for a better understanding of how colonization (race class and gender has purposefully created a disproportionate representation of poor women, especially Black and First Nations, in Canadian prisons. In January 2010 Faith received the African Nova Scotian Music Heritage award , Her latest release was Jail House Blues 2014 -Her first Cd Africville is the one she is most proud of, along with Hang on CUPE 2009 she has recorded 16Cd's working through the cultural tool of music, Faith's commitment to social justice education stems from her life experiences and her communities. Her music is her political work, and her politic is firmly rooted in her perspectives as working class, butch woman, African Canadian and Queer.
Her passion for uncovering the injustice of our justice (JUST US ) system stems from her own childhood. Born in Halifax, Nova Scotia, to a mother from Glace bay and father from Sydney both coal mining peoples she is of African, Mi'Kmaq, and Irish heritage, and grew up Queer in the working-class neighbourhood of Regent Park in Toronto where she still happily resides.