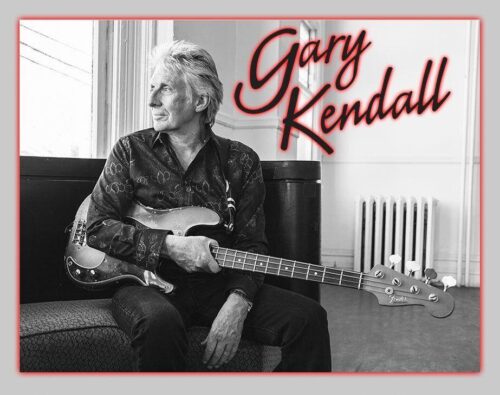 Gary Kendall is one of many performers of this year's Winterfolk festival, taking place Feb. 24-26.
Toronto's Winterfolk festival returns to live shows this winter Winterfolk has moved this year to a new neighbourhood, Kensington Market.
After two years of online-only performances due to the COVID pandemic, Toronto's annual Winterfolk Blues and Roots Festival is back for its 21st anniversary Feb. 24 — 26.
The festival will showcase some of the most talented blues and roots acts performing over the course of two days and nights of live performances (Feb. 25, 26), and one night of strictly online streaming (Feb. 24).
This year's Winterfolk lineup includes three-time Juno Award winners Sultans of String, eight-time Maple Blues Award winner Gary Kendall Band, Jazz Violinist of the Year Anne Lindsay and many more artists. View Full Artist List on the Winterfolk website.
Winterfolk has moved this year to a new neighbourhood, Kensington Market.
"Due to this change, Winterfolk's lineup will be slightly scaled back so as to ease comfortably into our new digs, yet we will hopefully return back to full strength next year once we've settled in," said festival director Brian Gladstone, in a news release.
Kensington Market, he added, also feels like the perfect environment for fostering Winterfolk's aim of strengthening diversity and inclusivity by adding to its yearly lineups more artists of colour, artists representing the LGBTQ+ community, Indigenous artists, women performers and young emerging talent.
Kensington Market venues hosting this year's performances include Freetimes Café, Taco Taco (two stages), Supermarket, Church of St. Stephens (two stages) and Trinity Common.
A weekend pass is $30 or $20 daily. Stream passes are free, but donation is appreciated.
Visit the Winterfolk webpage for more information.
Friday, Feb. 24:  Live stream from 8 to 10:30 p.m.
Sunday, Feb. 25 – Live from 1–10 p.m.
Sunday, Feb. 26 – Live from 1–10 p.m.
If you are enjoying this content, please take a second to support Roots Music Canada on Patreon!