About, Mission, What is Winterfolk
Winterfolk Gives Back to The Music Community
 Since our inception, Winterfolk has paid more than $500,000.00 to our artists. In fact, 80% of Winterfolk revenues to directly to our artists.
Winterfolk has no full time employees, and is fueled by an army of volunteers.
Winterfolk finds paid work for more than 100 artists every February, which is typically a slow month for artists.
Winterfolk has auditioned more than 2500 artistsin the last 20 years, and we are still looking for new talent.
Winterfolk brings much needed commerce to our venues as well as all the surrounding business's, in February which is typically a very slow time of year.
Winterfolk works within our community with various music organizations to offer them stages at our festival to increase their public visibility and membership, offer exposure for their events, and in general assist them in meeting the goals of their mission statement.
Winterfolk lists community organizations in our printed program and various forms of promotion
Did you Know This About Winterfolk?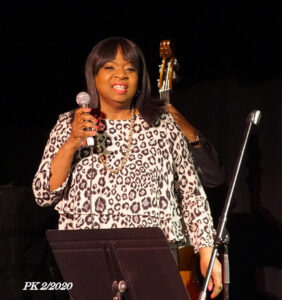 Funds collected from submissions, donations, and other fundraising activities are used towards festival expenses, the majority of which is paid to the artists. Typically 80% of the festival budget goes directly to the artists.
Winterfolk is presented by 'The Association of Artists for A Better World', a registered non-profit organization in the Province of Ontario.
Winterfolk is a member of 'Folk Music Ontario', formerly called the Ontario Council of Folk Festival (OCFF).
Winterfolk is supported and sanctioned by the Toronto Region BIA (Business Improvement Association) 
Winterfolk works within our community with various music organizations to offer them stages at our festival to increase their public visibility and membership, offer exposure for their events, and in general assist them in meeting the goals of their mission statement.
Winterfolk lists community organizations in our printed program and various forms of promotion.
What is Winterfolk?
Toronto's Winterfolk Blues and Roots Music Festival is presented annually in downtown Toronto.
It's an all-ages, mid-winter, weatherproof event, where you'll find the best of urban, blues, rock, jazz, country, folk and roots music , emulating a multi-stage rural summer festival.
More than 150 artists will be performing at 5 venues over 3 days. The festival will also include special tribute events, an awards ceremony, community stages and various themed musical workshops with something for everyone to enjoy. Winterfolk is the ideal event for music-lovers seeking new and exciting things to do in the Toronto.
Mission Statement
Winterfolk was formed to entertain, educate, enlighten, engage and encourage our community about various folk music styles including roots, blues, folk and more.
The Winterfolk Festival is a registered non-profit volunteer-based family-focused community organization which strives to celebrate the joy of traditional and contemporary folk, blues and roots, music, and similar.
To share traditional and contemporary folk music highlighting the culture and history of Canada through music, dance and other forms of artistic expression presented through events and educational experiences which celebrates the ever-changing nature of traditional music.