Toronto's 18th Annual Winterfolk Blues and Roots Festival Sets the Stage for 2020 Toronto's 18th Annual Winterfolk Blues and Roots Festival Sets the Stage for 2020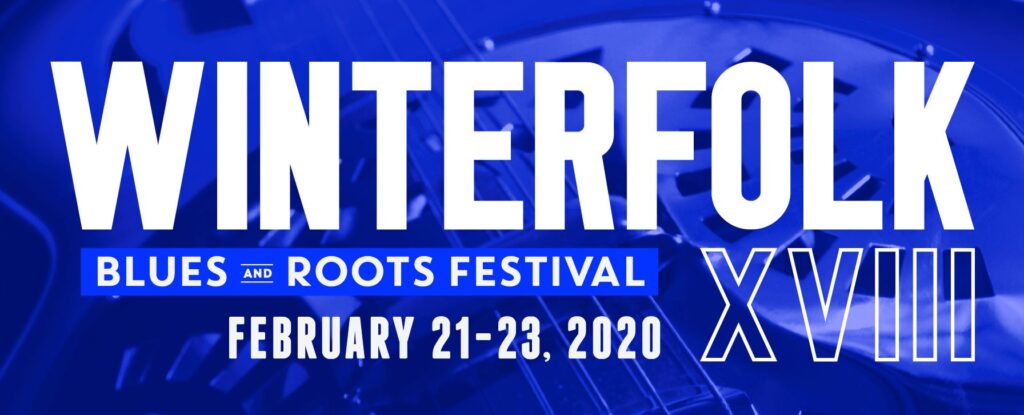 More than 100+ Artists on 5 Stages for 3 Days of Music
Reprinted with Thanks from Music Express, December 2019 – With Winterfolk XVIII around the corner, time is running short for local live music fans to nab 'early bird' wristbands at $15 each — a 40% savings; the special pre-2020 offer is available until December 31st.
Set to celebrate its 18th year, Toronto's long-running annual Winterfolk Blues and Roots Festival sends a clear signal that folk, roots and blues are among the city's most beloved and sought-after genres.
After all, what else but one of Canadian music's most continuously growing genre sets could inspire fans of all ages to flock to the heart of the city in the midst of a true-blue Canadian winter? 18 years and running?
Scheduled for February 21st, 22nd and 23rd, the three-day Winterfolk Blues and Roots Festival will feature more than 100 blues, rock, jazz, country, folk, and roots artists across five stages in a stellar lineup of multi-JUNO, Maple Blues, and Canadian Folk Music award winners.
JUNO and multi-Canadian Folk Music award winner Lynn Miles, JUNO Award-winning blues artist Jack de Keyzer, authentic Cajun/Zydeco band Swamperella, multi-award winning guitarist Wendell Ferguson — and many more — are among the headliners set to take one of five stages between the Festival's two new venues: The Tranzac Club (292 Brunswick Ave) and The Annex Hotel (296 Brunswick Ave).
As for the additional performers, their combined stacks of accolades are too tall to tally.
The rest of the weekend will feature Alfie Smith & Nicole Christian, Barbara Lynch, Ben Sures, Bill Heffernan, Brian Blain, Clela Errington, D'Arcy Wickham & Son, Dan McVeigh, Danny Marks, David McLachlan, David Storey, Diana Braithwaite & Chris Whiteley, Donné Roberts, Faith Nolan, Gathering Sparks, Glen Hornblast, Heather Luckhart, Howard Gladstone, Isaak Bonk, James Gordon, Jerome Tucker Band, Jon Brooks & The Outskirts of Approval, Kevin Breit, Kyp Harness, Laura Fernandez, Lynn Harrison, Lynn Miles, Meg Tennant, Melanie Peterson, Mike McKenna, Mr. Rick, Noah Zacharin, Ori Dagan, Q&A – Zoey Adams & Tony Quarrington, Saije, Sam Broverman, Sebastian Agnello, Soozi Schlanger, Sue & Dwight, Suzanne Jarvie, Taylor Abrahamse, Terry Jones, The Layrite Boys, Vivienne Wilder, Wayne Neon, and more.