From February 17-February 19th, the Winterfolk XV Blues & Roots Festival will be held in full force. The festival will be held in five venues with six stages in total in Danforth, Toronto. On February 17, the hours will be 7:00pm-1:30am. On February 18, the hours will be 1:00pm-1:30am. Finally, on February 19, the festival hours will be 1:00pm-11:00pm. The full line-up can be seen HERE!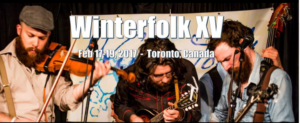 There are multiple options for shows. The festival is offering $20 wristbands that allow entry into various shows within their
schedule
. In addition, four specific stages/sets have separate
ticket entry.
Tickets are available for $15 online and $20 at the door.