One of the Toronto music scene's enduring treasures, Lynn Harrison writes
songs that speak to the heart and inspire audiences of all ages
Also an ordained Unitarian minister
Releasing her sixth recording in 2019
Host of "The Bridge" inspirational open stage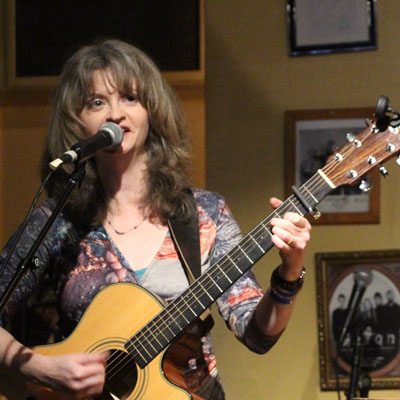 A gifted performer and writer of songs full of passion and light, Lynn Harrison moves audiences wherever she travels, in Toronto and beyond.
Lynn is an award-winning songwriter (OCFF, Unisong and others) with five CDs to her credit, currently working on a new recording (produced by Noah Zacharin). She is also
the creator and host of "The Bridge" a unique spiritual open stage, monthly at the Tranzac Club. "Lynn sings of our happinesses and our sufferings with moral
purpose, simplicity and courage" (Jon Brooks).
www.lynnharrison.ca
https://www.facebook.com/lynn.harrison
https://www.youtube.com/watch?v=h99iyDdHTyo