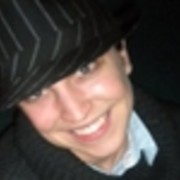 "Mean" Mary James is about as opposite from her nickname as a person can get: she's sweet, kind, patient, easygoing, and upbeat. And in an interview from her home in Nashville, Tennessee on Jan. 22, 2014, the 33-year-old singer talked about her background, career, struggles and accomplishments, and what she's going to be bringing to Winterfolk XII in just a few weeks.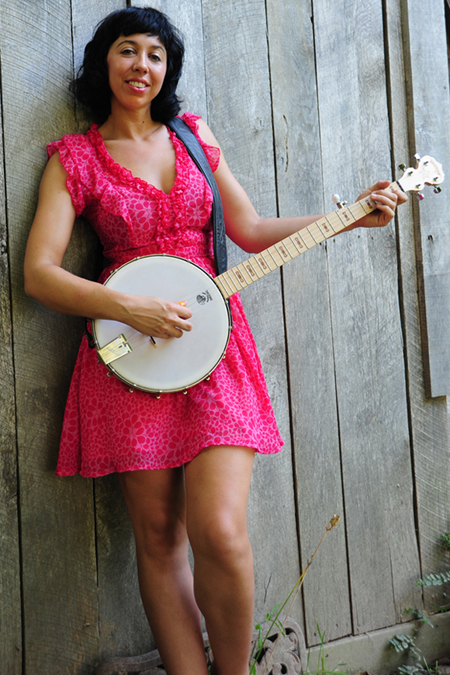 Mary was born in Alabama and has lived in Florida and Minnesota before calling Nashville home. And at an age where most kids are content to tumble through childhood, Mary was busy on a much different path, releasing her first album at the age of 6.
"[My mom] was the one who taught me how to read music when I was too young to read words. I also learned how to play these songs before I heard the original artist playing them, so I had the opportunity to build my own way of playing  these songs."
"My parents were very supportive of me. And I was already performing professionally at that age so the next step, for all musicians, is to have  something to record that you can sell at your shows. I got a really early start!"
But saying her parents were supportive of her is a hugely mild understatement, as her mother sold fudge at Mary's shows to buy her and her brother, Frank, horses. However, Mary's horse had—has—a bit of a wild streak in him and there
were several tumbles and tramples along the way.
One incident in particular left her so banged up, she had to prop herself up at shows to make it through the duration. But showing up and giving full effort is the only option for Mary, and there was no chance she was going to cancel a show on account of being a little bruised up (to date, she's only missed two shows in a career that's spanned almost three decades.)
There was one incident, though, that Mary was forced to take time off for, and that was a devastating car accident that left her with a frozen vocal cord and little chance of singing again. But there was one thing that car didn't count on meeting, and that was Mary's indomitable spirit.
"As a person, you expect the scrapes and tumbles. And I think as a musician, it's in your nature that, if you can crawl to a show, you do.
"That was rough. I didn't know if I would ever sing again, but it did make me appreciate my music more. After I lost my voice, it made me realize how important music was to me. And I spent that time working- at least I could play instrumentals and things like that, and I did shows where I couldn't sing, but I could play instruments."
It took a little while, but six months later Mary started to come out of the woodwork and regain her voice. And even now, recalling that incident, her voice doesn't stay sober for too long before she reverts back to her upbeat, lilting way of talking.
When asked about Winterfolk XII, her face lights up, in part because of the quality of the festival and in part because of Canadians' reputations as good, nice, polite people.
"Every year as an artist, I look at all the folk festivals that are available out there and I really wanted to play Canada because I did one show in Canada a couple of years ago and had a great time. So, I was really surprised when Winterfolk got with me and said, 'Yup, let's go for it.'"
"[The Canadians] were super friendly, and they seemed to really dig the style of  that I played."
But for anyone who's ever seen a Mean Mary show before, prepare for something . The musician always tries to present a unique show each place she plays,
and Winterfolk XII is no exception.
"It's gonna be something totally different, I'm sure. And I'm sure with those  there- it'll be so fun."
So circle the dates Feb. 15 and 16 on your calendars, because Mary is set to  the stage for two nights.
For more information on Mean Mary, visit her website. And for details on  XII, which begins Feb. 14 for three days, look on their website for
everything you need to know.