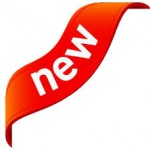 Zeynep, a Turkish-Canadian songstress and composer, believes in the uniting power of music – connecting people across era and culture through rhythm, melody and interpretations.
John Lennon Songwriting Award 2015 World Finalist.
Over 500 performances in 4 continents.
Zeynep's World Blend Music project combines Anatolian, Balkan, Mediterranean, Latin American and North American melodies, rhythms and styles. The newly released album Z [zee], is a brilliant combination of both original and authentic repertoire.
"…Zeynep Ozbilen has lived in two very different places – Istanbul, in her native Turkey and here in our city (Toronto) and not surprisingly you can hear those influences in her music… Jazz with a Turkish flavor meshed with her Latin American style. This is Zeynep Ozbilen!…"
Susan McReynolds (CBC Radio)
"Just when I thought I'd heard every fusion imaginable, along comes Zeynep Ozbilen…"
Errol Nazareth (CBC Music).
"…I cannot remember when I last wanted to listen to a vocalist's record over and over again. [ zee ] is one of the most alluring albums of this year so far…"
Raul de Gama (The World Music Report).
Artist's links: FacebookWebsiteTwitter