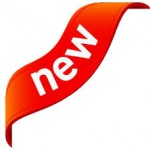 The all new, all acoustic URBAN HIGHLANDERS play an inspired combination of original instrumentals and songs on a dazzling array of instruments, including Highland Bagpipes, African drums & percussion, 6-string violin, saxophones, whistles, piccolo, acoustic guitar and mandolin.
Grier Coppins, 'The Prince that Nobody Knows'. CD & digital release in 2014.
DRUMHAND, 'Contretemps'. CD & didital release in 2014.
The all-new, all acoustic URBAN HIGHLANDERS live, the 3rd Saturday of every month @ the Cameron House in Toronto.
The Urban Highlanders were born of a monthly residency Grier Coppins took up at the Cameron House in Toronto in the spring of 2015 which started as a duet and has landed as a 5 piece band. Having grown organically from a talented array of performers over a 9 month period and playing to an ever growing enthusiastic audience, the band draws from a deep well of traditional and original music to craft something quite exceptional and ripe with character. Take 5 virtuoso players… Highland Bagpipes, Ghanian Drumming, Swing Jazz, Rhythm & Blues, Blue Grass and Old-timey music… put them in a cocktail shaker with a pinch of pepper, jigs, reels, original instrumentals, songs, an ounce of Islay single malt for inspiration… And you have the all acoustic URBAN HIGHLANDERS.
Chris Bartos – 6 string fiddle & vocals / Jim Bish – soprano sax, assorted woodwinds, vocals/ Grier Coppins – bagpipes, whistles, tenor guiar & songs / Larry Graves – African influenced hand drums & percussion / Ayron Mortley – acoustic guitar, mandolin, vocals.
Artist's links: FacebookWebsite