Reprinted from Spill Magazine – The 16th Annual Winterfolk Blues and Roots Festival, taking place in Toronto February 16-18, 2018, is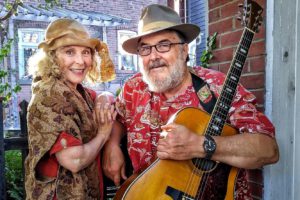 set to present the best of urban, blues, rock, jazz, country, folk and roots music, and will feature returning favourite artists as well as fresh new talent. It's an all-ages, mid-winter, weatherproof event that emulates a multi-stage rural summer festival. More than 100 artists will be performing at four venues and five stages over three days of the long Family Day weekend. For more information on the festival, schedule and for updates, please visit www.winterfolk.com.
Winterfolk XVI featured performers include Borealis Records artists MOSE SCARLETT, who's been on the Canadian music scene for more than 40 years, fiddler ANNE LEDERMAN, highly acclaimed Canadian folk, blues and gospel singer and multi-instrumentalist KEN WHITELEY, and award-winning singer-songwriter JON BROOKS.
Toronto Blues Society teams up with Winterfolk this year for a special showcase featuring soulful belter KIM DOOLITTLE, master of the blues guitar DAVID ESSIG, JUNO award-winning harmonica player AL LERMAN and barrelhouse blues piano man JULIAN FAUTH. Others in the blues contingent include; 2016 CBC Sounds of the Season standout JEROME TUCKER BAND; BLUZ FM personality DANNY MARKS; and two-time JUNO and seven-time Maple Blues Award-winning artist JACK DE KEYZER.
Latin funk, soul bands THE ACHROMATICS – complete with a dynamic, all-female horn section, bring the groove – and SANTERIAS keep the Latin funk fire burning. MPONDA KALUNGA – finalist for North Canada CBC Searchlight 2016 and is also a two-time boxing champion – will bring his sweet voice and outstanding songs to the fest. Festival Director and finger-style guitar picker BRIAN GLADSTONE will also take the stage with long-time musical partner and guitar whiz TONY QUARRINGTON.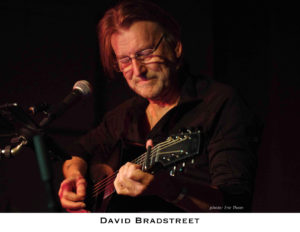 Thanks to FACTOR the fest brings English-speaking Quebec artists for a special event called Anglo-Folkies. Artists featured are (from Montreal), alt-country singer-songwriter and troubadour, BOBBY DOVE; and BLUESREEL, a harmonica-guitar duo inspired by the folk tradition from both sides of the Atlantic; plus the good-time, Canadian blues-charting band DURHAM COUNTY POETS.
Emerging and new-to-the-festival artists include: brilliant teen musicians Celtic fiddler JESSICA WEDDEN and with harmonies like honey, the award-winning duo MOSCOW APARTMENT; banjo-pickin' sweetheart MEREDITH MOON; and the dulcet voice and skillful guitar of MAGGIE & MR. ROGERS – where the music beautifully transcends any age gap.
Other newcomers include the DIRTY DISHES with their spirited, tight three-part-harmonies and covering folk, country and gospel; Toronto-based singer-songwriter KAT GOLDMAN; Celtic-influenced groups CLAN HANNIGAN – an intergenerational family band that takes traditional Irish music and blends it with elements of jazz, pop, and other folk traditions – and blowing in from the east, JESSICA PEARSON & THE EAST WIND who blend country roots, bluegrass and folk with an infusion of their newly acquired Celtic sound. Toronto-based bluegrass outfit SMOKEY FOLK will keep everyone hopping and they'll join hillbilly swing duo HOTCHA! plus singer and fingerstyle acoustic guitarist MR. RICK for the annual and much-loved Americana Pie showcase.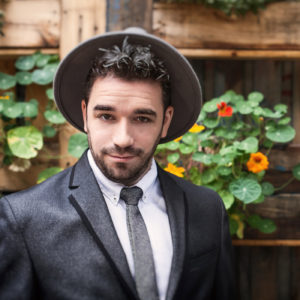 There'll be a couiple CD release concerts at the fest this year too. Singer-songwriter and multi-instrumentalist BRIAN JANTZI & THE LOST MARIACHIS digs deep into folk, rock, jazz, blues, bluegrass, Celtic, western, Latin, psychedelic, and world traditions with their new CD release Junkie for Emotion. Based in Stratford, Ontario singer/songwriter SHARRON KATZ releases Love Notes with a unique folk/jazz vibe.
The festival will also include special community stages and various themed musical workshops with something for everyone to enjoy. Winterfolk is a combination of general admission wristbands and separate ticketed concert stages on the Danforth, and is the ideal event for music-lovers seeking new and exciting things to do in Toronto.
---
Complete Festival Lineup in Alphabetical Order:
Acoustic Harvest, Al Lerman, Alfie Smith, Andy Griffiths, Anne Lederman, Blues Reel, Bobby Dove, Brampton Folk Club, Brian Gladstone, Brian Jantzi & The Lost Mariachis, Clan Hannigan, D'Arcy Wickham, Danny Marks, David Bradstreet, David Essig, David McLachlan, David Storey, Dirty Dishes, Durham County Poets, Glen Hornblast, Harpin' Norm Lucien, HOTCHA!, Howard Gladstone, Jack de Keyzer, Jerome Tucker Band, Jessica Pearson and the West Wind, Jessica Wedden, Jon Brooks, Jory Nash, Julian Fauth, Kat Goldman, Ken Whiteley, Kim Doolittle, Laura Bird, Laura Fernandez, Linda Saslove, Lori Cullen, Lynn Harrison, Maggie & Mr. Rogers, Melanie Peterson, Meredith Moon, Mike McKenna, Moscow Apartment, Mose Scarlett, Mponda Kalunga, Mr. Rick, Musically Yours, NASHVILLE BOUND, Noah Zacharin, NSAI Toronto, Ori Dagan, Peter Verity, Piper Hayes, Rob Lutes, Sabrina Soares, Santerias, Sebastian Agnello, Seneca College Independent Music Presents, Sharron Katz, Signe Miranda, Smokey Folk, SPEAK Music Presents, Steve Raiken, Sue and Dwight, The Achromatics, The Best of Dr. B's Acoustic Medicine Show, The Bridge, The Max Woolaver Band, The Moonshine Café, Tia McGraff, Tony Quarrington and Zoey Adams, Wayne Neon
Purchase 2018 Winterfolk Festival Tickets HERE.