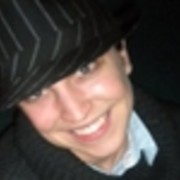 To say Winterfolk founder and director Brian Gladstone is excited the festival's returning to the Danforth is an understatement.
"I talked to the owners on the Danforth and they said, 'Yes, come back, come back', he said in an interview on Jan. 14, 2014. "I can't see us leaving again."
The return to the Danforth came after a two-year experiment at the Delta Chelsea hotel in the downtown core, but Gladstone ultimately felt that going back to the festival's physical roots was the right choice to do. This year, the three-day festival will take over five stages in four bars: Black Swan Tavern, Globe Bistro (upstairs lounge), Terri O's, and Dora Keogh's.
"It's so diversified," he explained. "Every one  of them is totally different—we're in an Irish pub, we're in a sports bar, we're in a Canadian French restaurant, an we're in a tavern—and  every one of them brings their own atmosphere, and I like very much how it mixes with what we do."
The move aside, Winterfolk promises to have more of what's made it an enduring mainstay in Toronto: great music, up-and-coming musicians sharing stages with seasoned veterans, and an accessible, intimate feel.
"One of the things we look for [when booking musicians] is new faces. We do have people come back year to year, but we try to keep that to a minimum. We try and present new faces and give the message that we're looking for new and emerging talent."
When pressed, though, Gladstone admits there are a few faces he thinks would put the festival over the top.
"Are we talking practicality?" (No.) "Ohhh, boy," he sighs. "I'd love to get Doc Watson here, Arlo Guthrie here, Gordon Lightfoot. Peter, Paul and Mary—I'd love to get them. Dylan! Dylan hasn't played our festival yet." (So, Bob Dylan, if you're reading this: your presence at Winterfolk is long overdue.)
Winterfolk has a lot of buzz surrounding it but with most major music events in Toronto happening during the lazy days of summer, the choice to host this one during the shortest, and arguably dreariest, month of the year wasn't a puzzling choice: it actually made perfect sense to Gladstone.
"When we started it, there were no festivals between, say, September and May; there was a 7, 8 month gap in the festival schedule," he responds immediately. "
Also, most of the summer festivals are out-of-town and a lot of the artists are on tour. I thought, 'Well, this is just perfect because the artists are at home, usually there's no big representation of blues and roots music in downtown Toronto—there's nowhere to go if you want to here this kind of music—if you want to get your folk fix in February.
"It just made logical sense."
What also makes logical sense is having to go down there and check it out. There's a mixture of free and paid events, as well as a combination of workshops, presentations and shows.
But if you ask Gladstone, the best part of the festival—other than the music itself—is coming home to the Danforth.
"It's just magic."
The three-day festival starts on Feb. 14 and wraps up on Feb. 16. For more information on Winterfolk XII,visit their website.