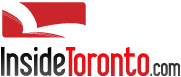 The west Danforth is once again home to the 12th annual Winterfolk Blues and Roots Festival, which will take place on five stages in four venues Feb. 14 to 16.
The venues include the Black Swan Tavern (two stages), Globe Bistro, Terri O's and Dora Keoghs; all walkable from Broadview or Chester subway stations.
Featured artists include roots and blues luminaries Ron Hynes, Jason Fowler, Lynn Miles, Tony Quarrington, Rick Taylor, Danny Marks, Jack de Keyzer, Marianne Girard and, all the way from Nashville, Mean Mary.
Local rising stars Ginger St. James, Grainne, Random Order and Maneli Jamal will perform along with many other fresh and familiar faces.
Most of the weekend-long event (Friday night and all-day Saturday and Sunday) is free, although there are four special multi-artist concerts with a fee (none more than $15).
Founded by North York's Brian Gladstone, also a noted roots performer, the festival features a variety of entertainment including concerts, workshops, themed presentations and even some audience participation (such as a 1960s singalong tribute and an open mic).
For more information, including a complete list of concerts, performers and events, visit www.winterfolk.com