Isaak is the Subject of 'Waiting in the Street' – A documentary by Shane Pendergast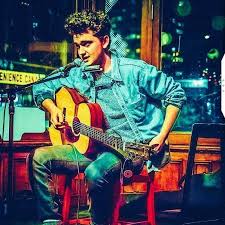 Isaak Bonk is a Toronto born musician, he plays a mixture of his his own compositions and pre-war/ folk revival era country blues and bluegrass.
A TTC busker and musician about town, Isaak plays in many of Toronto's bona fide folk clubs. Holding a monthly residency at Relish Bar & Grill as well as the Black Swan Tavern.
https://www.facebook.com/IsaakBonkMusic/
https://www.facebook.com/IsaakBonkMusic/