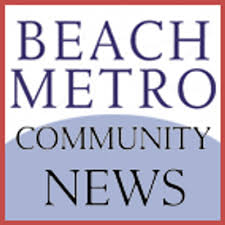 Acoustic Harvest is ringing in the New Year with its Pre-Winterfolk Festival Showcase, featuring an impressive lineup of talent.By Jon Muldoon • January 12, 2015  –
Brian Gladstone has been part of Canada's roots music scene for more than three decades, and has played close to 1,000 shows in the last 10 years alone. His five albums have been well-received, and his non-profit Association of Artists for a Better World has produced eight albums and numerous concerts in support of worthy causes.
Tony Quarrington has been part of Toronto's music scene for more than 40 years, making his first appearance at the Mariposa Folk Festival in 1966. Hundreds of artists have enlisted him as sideman on both stages and recordings, and Quarrington has also worked extensively as a producer. Though he's best known as a guitarist, he's also a prolific songwriter.
Montreal native and Toronto resident Noah Zacharin (noahsong.com) began performing with his guitar at 14 and hasn't looked back. His albums have earned praise, and the multi-talented Zacharin is also a prize-winning poet, with published poems, translations, and reviews worldwide.
Lynn Harrison  has found success in numerous songwriting contests, and has released several albums since her first, Lynoleum, in 2001. The Dallas-born, Winnipeg-raised Toronto resident was songwriter in residence at CIUT 89.5 fm from 2006 to 2009.
Clela Errington  and her daughter Jocelyn Barth, Beach-area residents, mix influences ranging from folk to jazz to world music. The duo are known for a wide vocal range and improvisation.
Fraser & Girard consists of the critically acclaimed songwriter Allan Fraser, half of the duo Fraser & DeBolt, and London, Ontario native Marianne Girard.
Meg Tennant  was born and raised in Sault Ste. Marie, but lived on the West Coast, immersing herself in BC's vibrant folk music scene before recently returning to Ontario.
The show takes place on Saturday, Jan. 17 at Robinson Hall, St. Nicholas Anglican Church, 1512 Kingston Rd. just east of Warden. Tickets are $25 or $22 in advance through acousticharvest.ca, and doors open at 7:30 p.m.