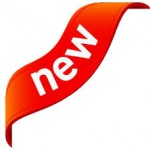 Soulful Singer/songwriter Sharron Katz will connect you to your heart with her deep passionate vocals and original music in alternate tunings.
Sharron's CD Love's crime featured on CBC Radio.
New CD released September 2015 Another Song About Love Featuring Myke Mazzei David Barrett and Paul DeLong.
Sharron Just moved to Stratford and is already leaving her vibrant musical imprint.
Passionate, haunting, smooth and soulful- Sharron Katz always catches you just a little off guard. Featured on CBC radio, Her music has been likened to Joni Mitchell, Phoebe Snow and Macy Gray. Sultry, sweet vocals- deep with emotion and her songwriting in alternate tunings s playful and unique – much like the artist herself…. but really just listen for yourself. You'l be hooked!
Artist's links: FacebookWebsite