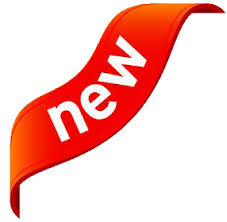 David Storey is Comin' Home. Back on stage since 2011, he has enthralled fans with his simple but powerful and literate Folk-Rock ballads describing characters, situations and emotions that are delivered with wit and honesty. Twenty-five years of award-winning writing, directing and producing.
2015 release cd Coming Home-"a collection of original musical anecdotes full of honesty and a clever wit that land on the ear effortlessly".
2013 Bravo Award – best concert performance solo – brampton Arts -"Managed to tell an engaging story in an interesting and thoughtful manner.
2014 Director – Corner Gas The Movie -"it feels Canadian, without everyone talking about being in Canada, and there's genius in that."
His debut full-length release, Comin' Home, contains all the aspects of Storey's musical gems that fans have loved the most since he resumed composing and performing: wry wit and penetrating insights about life's changes, characters and passions humorously and powerfully delivered. He is a story teller.
Although not strictly autobiographical in nature, the title of his debut full-length album Comin' Home, being released this summer, is an apt summary of where he stands today. An early musical career saw him get airplay, rave reviews and award nominations for his Roots-Rock songs, which were compared to John Prine and Steve Earl.
After leaving music to raise a family for 20 years, he initially directed award-winning videos and tv specials for the likes of Tom Cochrane, Stompin' Tom, Anne Murray and Corey Hart. He then moved into comedy productions, eventually developing, producing and directing the hit television show and movie "Corner Gas" before going back on stage with his own songs in 2011 after the series wrapped.

After nearly 25 years of achieving excellence by applying his wit, sensitivity and artistry in the service of others, David Storey is coming home to his first love: music.
Artist's links: FacebookWebsite