Reprinted from the East York Examiner Feb 5 2016 – Toronto's Winterfolk returns on the weekend of February 12-14. The festival, not limited to folk music, also happens to fall on the Valentine's Day and Ontario's Family Day Weekend. There's lots to celebrate and a chance to bring out loved ones and family (all-ages shows available) to the four venues and five stages on the Danforth.
High profile features include recent Juno nominee Old Man Ludecke, Joey Landreth of the Landreth Bros., and David Storey of Corner Gas. Winterfolk also continues to highlight newer and emerging artists as part of its lineup. Onion Honey, Lotus Wight, and Alana & Leigh Cline are among them.
Winterfolk also presents tribute concerts to Ron Hynes and Phil Ochs, music workshops, an open stage, a Latin Night, a Jazz Night, and an awards ceremony. Events include free shows, ticketed and single event door admissions. Pricing is available here.
The Black Swan Tavern, The Dora Keogh Irish Pub, Terri O's, and the Mambo Lounge, are the four participating venues (Black Swan has two stages). All located on Danforth Ave. Winterfolk event times run from Friday February 12 at 7PM through to Sunday February 14th late evening. All event info is on the Winterfolk website.
Here are 5 performances to keep on your radar for the Winterfolk festival.
Seneca College Independent Music Program
John Switzer presents performers from the Seneca College Independent Music Program. The SCIMP helps students build future careers in the live music and recording industries. Featured are The Miles Twins, Molly Roach, Braden Phelan, Anjelica Rees, Emily Bridle, Jimmy Pearson, Belle Épine, HeadSpace, VEINS, RAE, Tennyson King, and Izzy Gilden.
Saturday February 13 at 5PM at the Black Swan Tavern.
Murder Murder band
Murder Murder were 2015 Regional Champion for Northern Ontario – CBC Searchlight Competition. The Bluegrass band from Northern Ontario are described as devoted fans of bluegrass, traditional music, and folk music. They sing ballads of life and death (or death and life) and the old west with a touch of romanticism.
Friday February 12 at 11PM at the Dora Keogh
Katherine Wheatley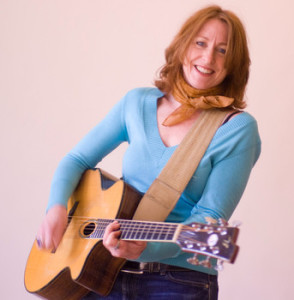 Often playing with Wendell Ferguson, Katherine Wheatley is one of Canada's most in demand performers. She regularly contributes to and leads songwriting workshops. Katherine also continues to play as a member of Betty & the Bob's, and in the trio Boreal. Her songs are often nature based, bring out the emotion of the moment.
Friday February 12 at 9PM the Mambo Lounge.
Also at the Acoustic Harvest Valentine's day show at the Black Swan Tavern 7PM on Sunday 14.
Annabelle Chvostek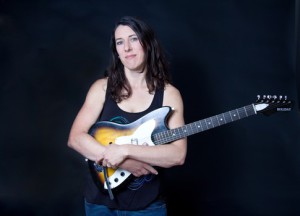 Annabelle Chvostek's last album "Be the Media" was released in 2015. Prior to that she had been Juno nominated for her album "Rise" in 2013. A multi-instrumentalist, Annabelle was also once a member of The Wailin' Jennys. She plays a mix of alt-rock with traditional singer-songwriter storytelling.
Saturday February 13 at 7PM at Dora Keogh's as part of the Power & Politics showcase with Shawna Caspi and Fraser & Girard.
Annie Sumi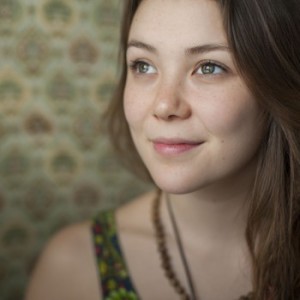 Annie Sumi has toured various folk festivals in support of her folk-country-rock music and recent album "Reflections." The album was recognized as one of CBC's picks of the month. Annie has also been nominated as a Toronto Independent Music Award songwriter of the year.
Saturday February 13 at 11PM at the Mambo Lounge.
Also Sunday February 14 at 4PM at the Dora Keogh as part of the Life In A Small Town showcase with David Storey and Jon Brooks.
And later Sunday at 7PM At the Dora Keogh with Jory Nash, Laura Fernandez, and Noah Zacharin.