Winterfolk XXI Artists (Feb 2023)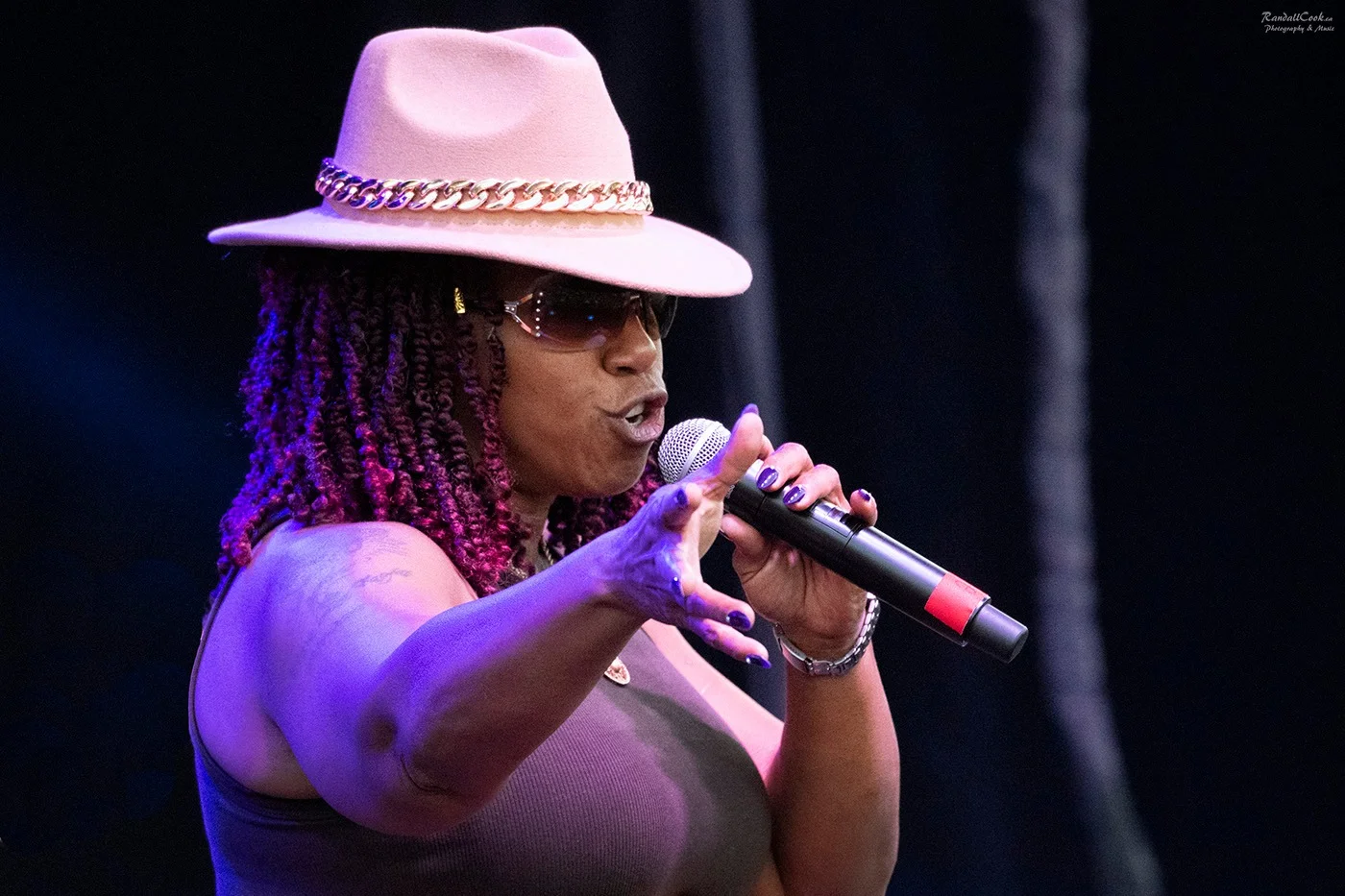 Garnetta Cromwell
Winner of the Toronto Blues Society Talent Search July 2022
Achievements
Hit single "Miss Marva Ann" no.4 on Reverbnation Charts
Winners of the Toronto Blues Society Talent Search July 2022
24th Annual Southside Shuffle
Blues Band winners for the Toronto Blues Society's "Road to Memphis"
Competing at the International Blues Competition Beale Street, Memphis, TN January 24/23
Garnetta Cromwell performed in the Women Blues Revue at Massey Hall, November 25/22
About
Garnetta & Dagroovmaster are a high energy Soul, Rhythm & Blues Band and have been performing together since the mid 2021. With our newest member, Robin Houston, joining the team as our full time drummer, we have performed on many venues since last spring 2022.
Winners of the Toronto Blues Society Talent Search in July 2022, invited to the T. U. Jazz Fest 2022, open headliner for Tim Horton's 24th Annual Southside Shuffle, sharing the stage with legends such as, Shawn Zellerman, Kim Mitchell & The Hogtown Allstars w Chuck Jackson. They have performed in many venues around Southern Ontario and have just been introduced to Toronto's big city, well known venues.
Isabel and the Uncommons
Isabel's Info
New album "if" coming out end of 2023
Animated music video "Distance," original song and artwork was featured at the Female Eye Film Festival, and Folk in Film Festival at Folk Music Ontario 2022.
2020 "Each Day A Little Less," best music video at Moondance International Film Festival
Isabel Fryszberg and the Uncommons (w/Steve Briggs & Rebecca Campbell) are original, crossing various genres from folk, jazz, country to blues. She has won audiences through her timeless songs and engaging music videos. Over the last two years Isabel has release three singles and award-winning music videos. "Distance, End of an Era," & " Each Day a Little Less are marvelous stand-alone songs."~ Grooves & Cuts, Americana Highways.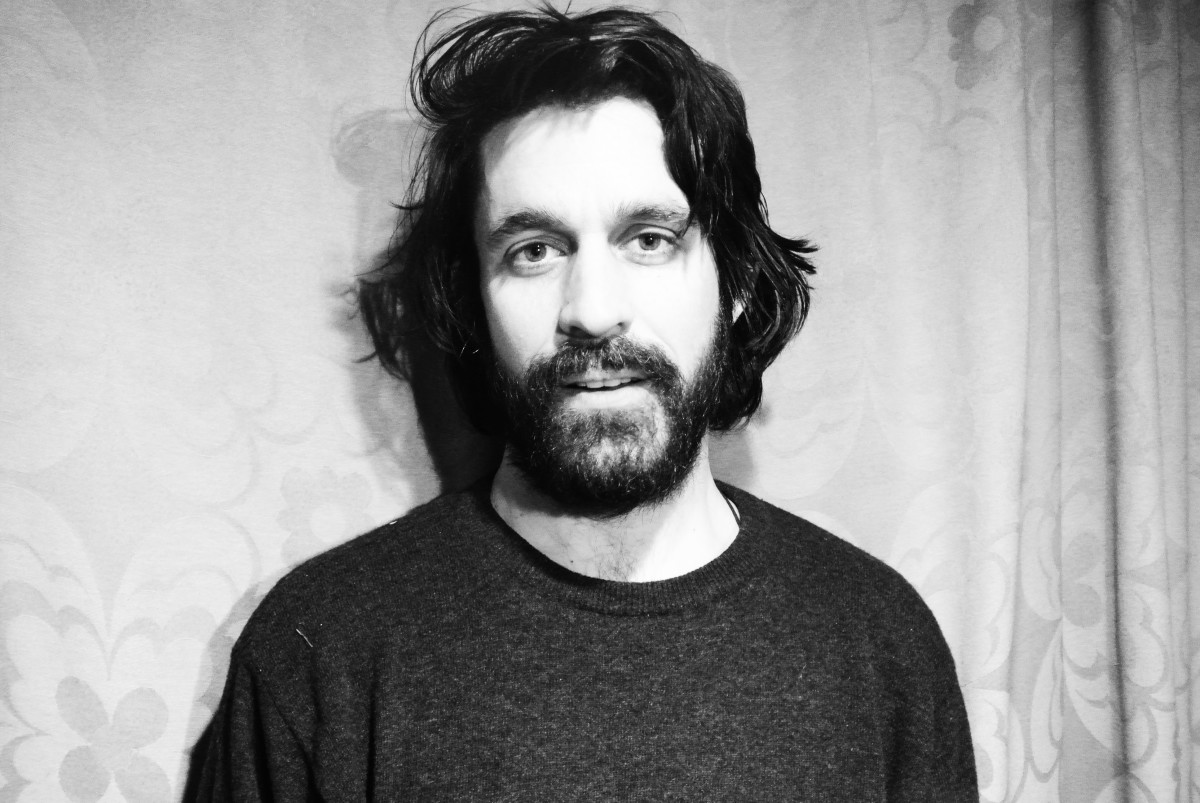 David Celia Band
One of Toronto's Best Guitar Players (CBC News)
In The News
"One of Toronto's best guitar players" by CBC Radio
Once sideman guitarist to Ian & Sylvia Tyson, Emiliana Torrini, Andy Kim (The Archies) and more
Played England's biggest Festival "Glastonbury" several times
David's music consistently appears on the BBC, CBC and WNYC in New York.
About
David is an innovative singer/songwriter and astonishing guitar player, known for his spontaneously driven live performances. His songs are filled with warm sentiment and sometimes mixed with humour. He has an open alt/folk style that's also been described as "Beatlesque"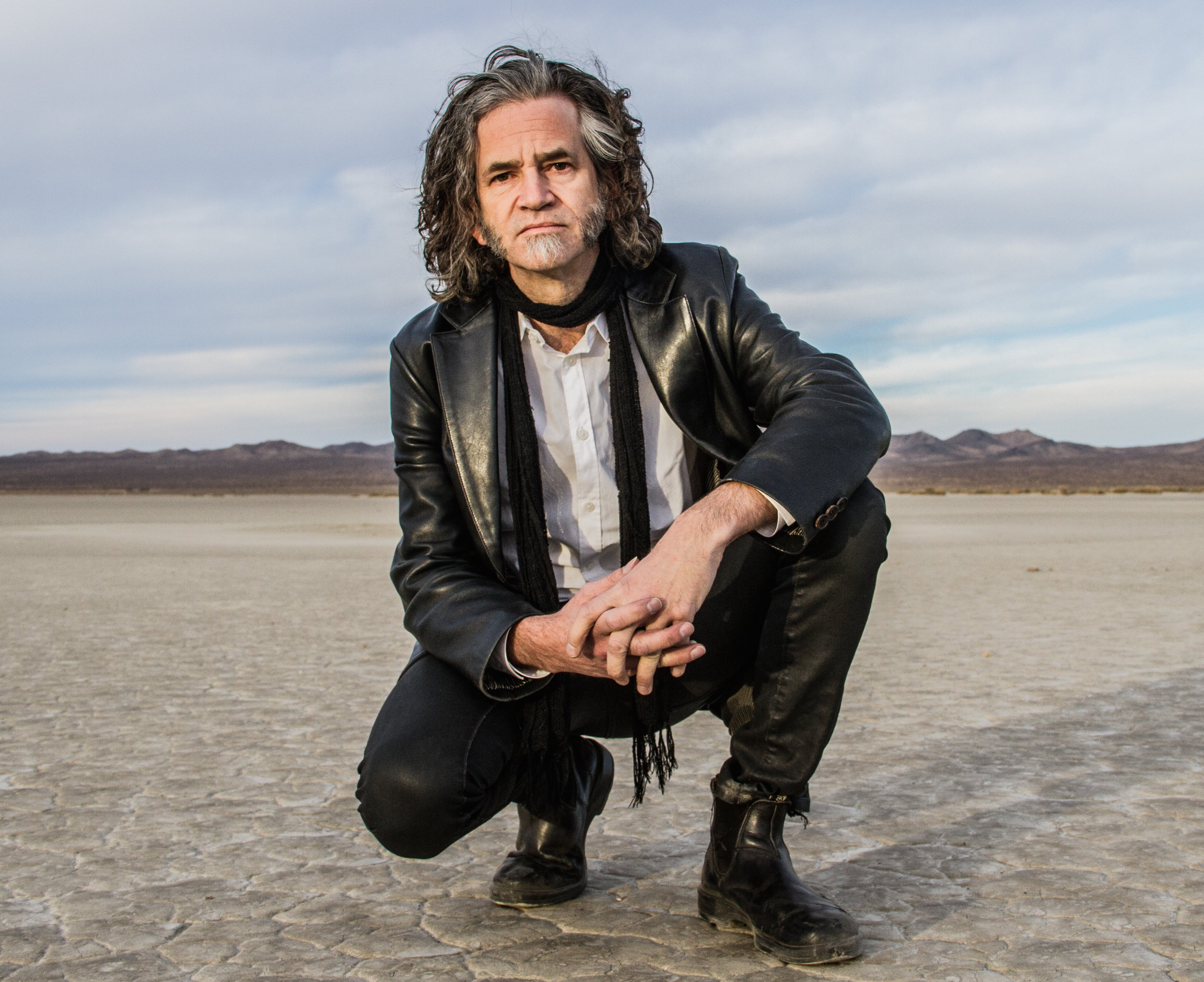 Noah Zacharin
New album 'Points of Light' to be released in early 2023
About
Acknowledged guitar master, songwriter, and poet, Noah Zacharin has recorded nine solo albums, and worked as producer and/or instrumentalist on some 65 recordings by artists across North America.
Noah Zacharin is a great perrormer, and a man of few words.New album 'Points of Light' to be released in early 2023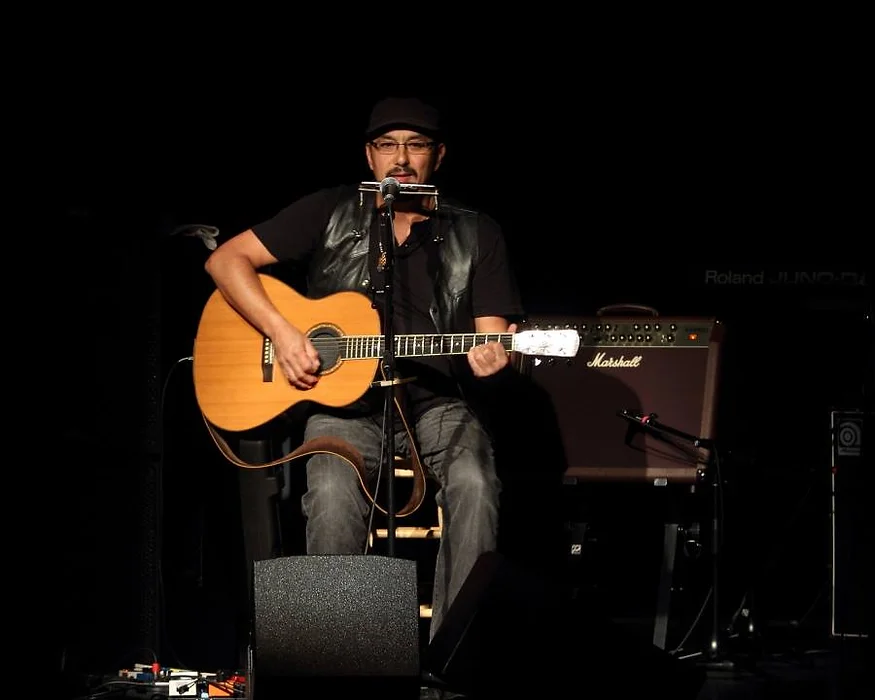 David Laronde
Nominee - Indigenous Songwriter of the Year 2022 at CFMA's
In The News
2022 - I Know I Can Fly - Indigenous Songwriter of the Year Canadian Folk Music Awards

About
DAVID LARONDE is a Canadian Indigenous singer-songwriter performing contemporary folk, rock and blues from three albums. With a full band, duo or solo he delivers an entertaining, energetic and soulful performance. With three full length albums out David's storytelling is a fresh take on heartbreak, loneliness, love, hope and joy with a cool summer breeze in the background. His music is uplifting and refreshing as he transcends an urban influence and the mystery of ancestral magic of his homeland.He hails from the ancient Teme-Augama Anishnabai (Deep Water People) in beautiful Northern Ontario. His debut album Right City Wrong Town was nominated for Best Blues Album 2013 in the Indigenous Music Awards (formerly the Aboriginal People's Choice Music Awards).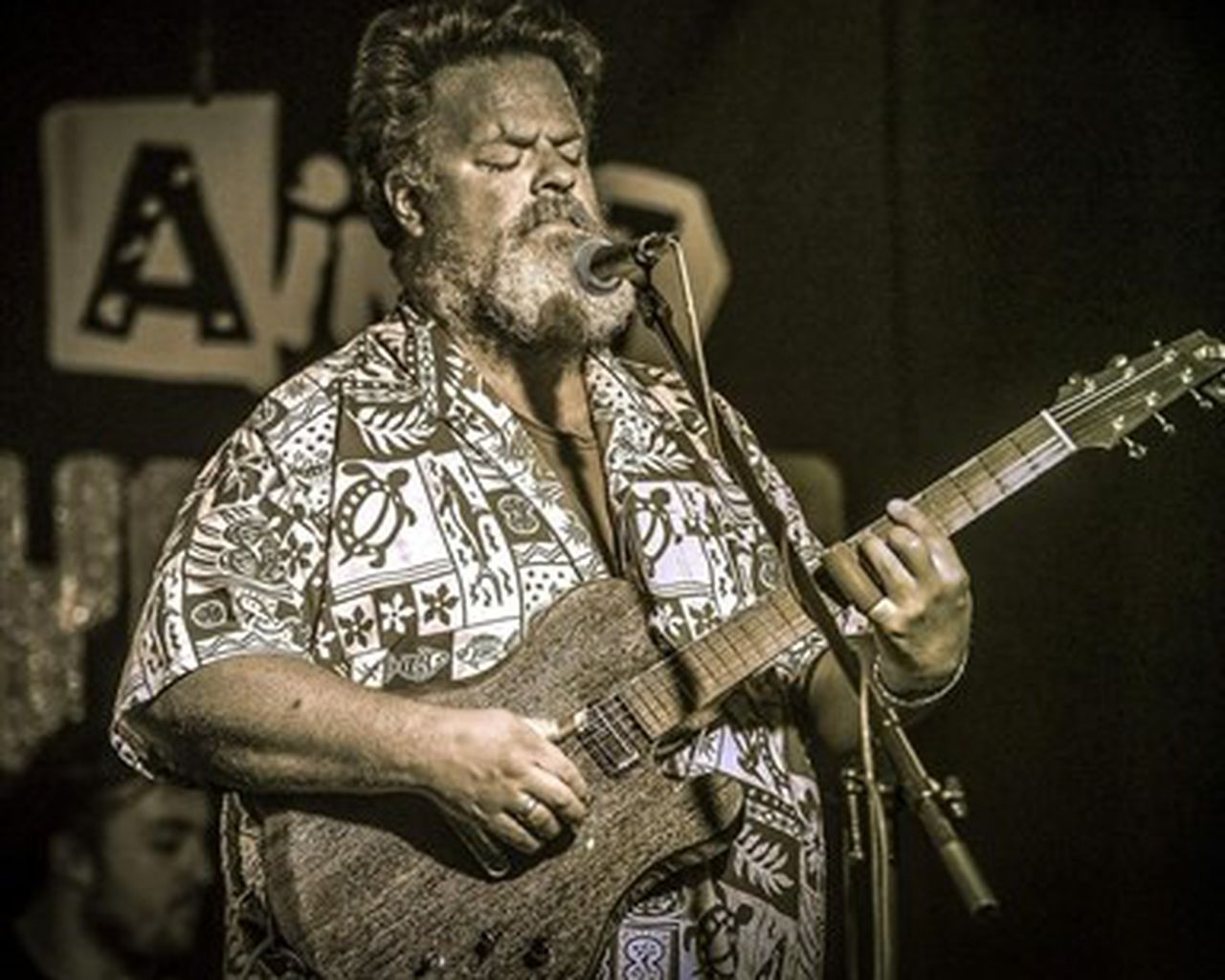 Alfie Smith
Achievements
He has been nominated for a dozen Hamilton music awards including Best Male Vocalist and Best Guitarist, and has represented Toronto in the Memphis International Blues Challenge.
About
Alfie Smith is a prolific songwriter, an accomplished performer and talented multi-instrumentalist. Known best for his resophonic guitars, brazen slide licks and uncompromising vocals, Alfie is endorsed by several luthiers including Goodman Guitars (who have recently named a guitar model after him) and Goldtone Banjos. To date, Alfie has released six records, his most recent being Sometimes the Rain. He is currently signed and distributed through Busted Flat Records.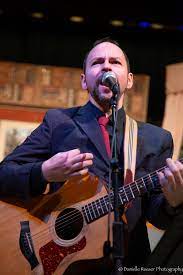 Myke Mazzei and The Bad Apples
About
New single 'Late Night Radio' coming in 2023, backed by music video
Canadian acoustic slowcore & hummably melodic singer-songwriter Myke Mazzei is known in the Toronto scene as a weaver of harmony and a rhythm-guitar accompanist with a tendency to noodle. He performs both covers and originals with The Bad Apples.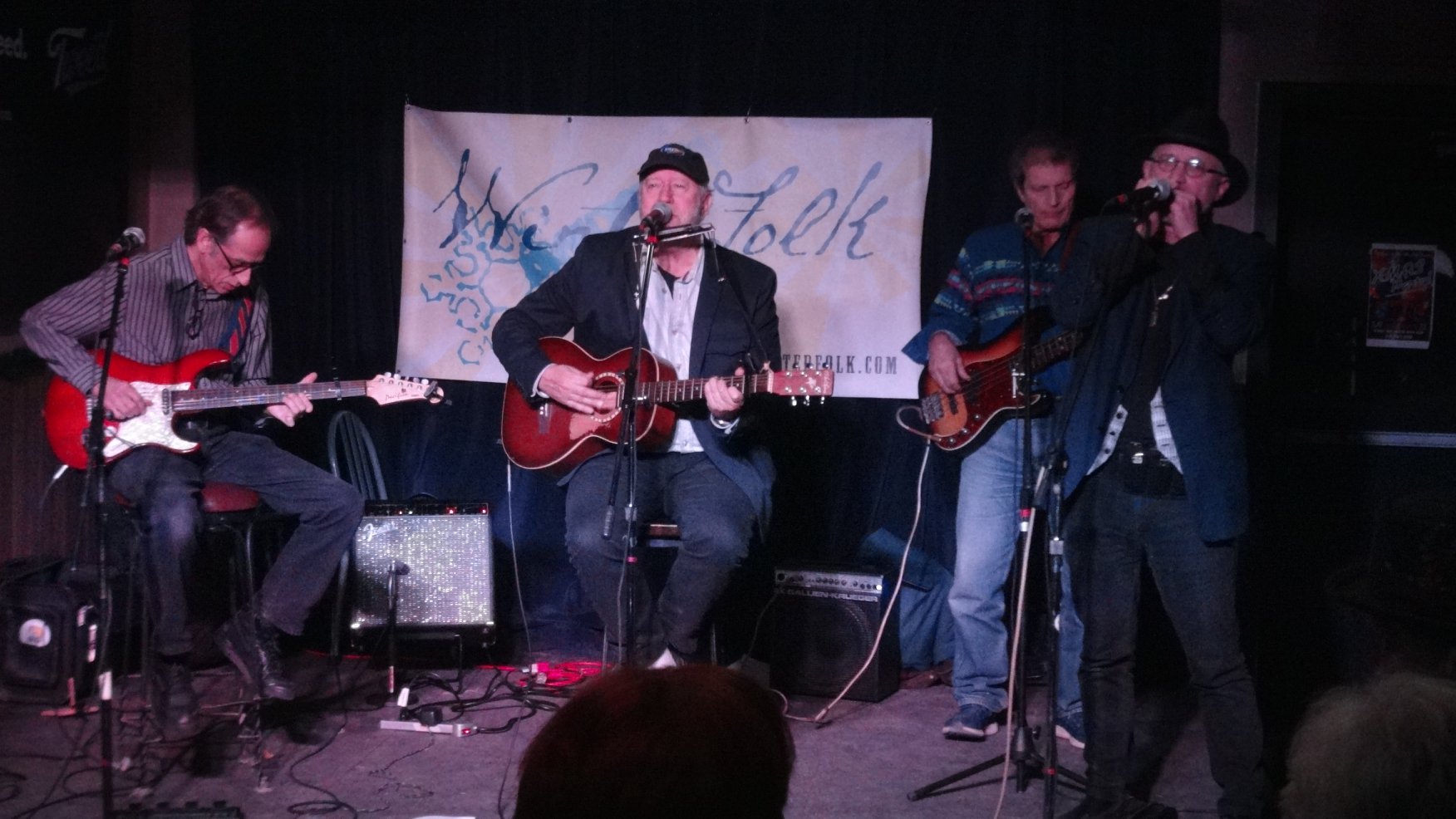 Glen Hornblast
Glen Hornblast's new CD, entitled "Once In A Blue Moon", is an eclectic mix of Glen's best songs written over the last 30 years. Mr. Hornblast, a well-knownToronto singer-songwriter, has finally released the CD his audience has been waiting for, for along time.
The songs range from folk to blues to country with a dash of jazz for good measure. Hornblast's sweet and mellow sound reminds one of James Taylor or Jack Johnson - his voice floats over the melodies, weaving a magic spell as insightful as it is soothing. Not a word is in there that's out of place or unnecessary.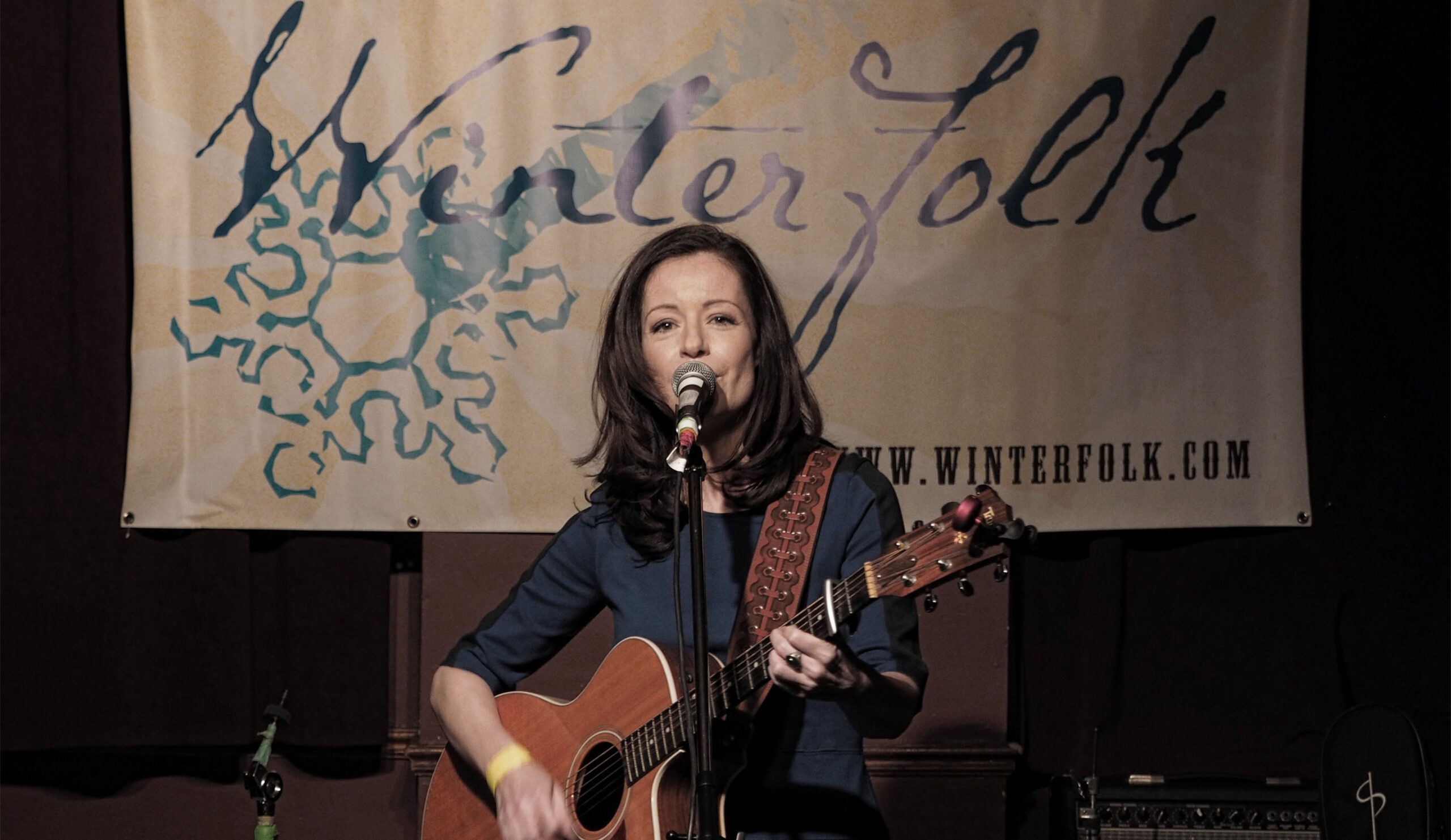 Melanie Peterson
Finished in 2nd place in Colleen Peterson Song Writing Wward
In The News
2022 Opened for Pursuit of Happiness at The Sound of Music Festival in Burlington, ON
2019 Holiday Single - "Christmas Breaks My Heart", produced by multiple Juno Award and Polaris Prize-winning Canadian producer Michael Wojewoda
2017 "Been So Long", runner up for Colleen Peterson Award, Folk Music Ontario
About
With her effortless blend of smart folk and pop, Saskatoon born/Toronto based singer-songwriter Melanie Peterson is fresh off the heels of a successful performance at the Sound Of Music Festival in Burlington, where she opened for The Pursuit of Happiness. Awarded the outstanding achievement in song writing award, from The Great American Song writing Competition. Melanie has also played some of Toronto's most coveted music festivals including NXNE, Canadian Music Week and Winterfolk.
Melanie has performed and showcased her music across Canada more than once, thanks to the VIA Rail Artist On Board Program, performing at the likes of Black Sheep (Quebec), Blackbird Cafe (Edmonton) Tree Organic Cafe (Vancouver), Avant-Garde (Ottawa) and Petite Riviere Vineyards, Crousetown, Nova Scotia.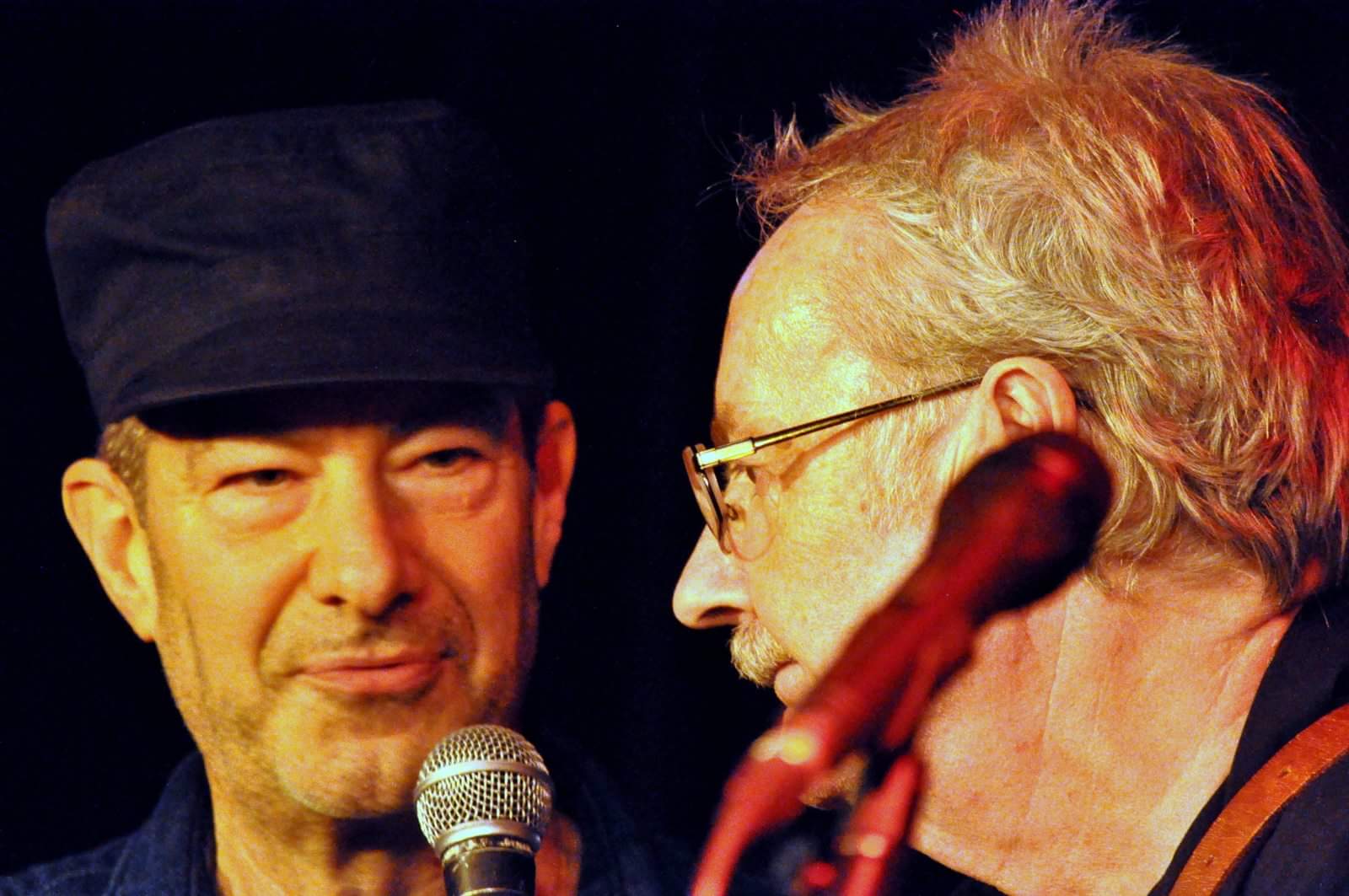 The Further Adventures of Mike and Dan
Mike McKenna and Danny Marks
Songs and stories by veteran performers and guitar aces Danny Marks and Mike McKena.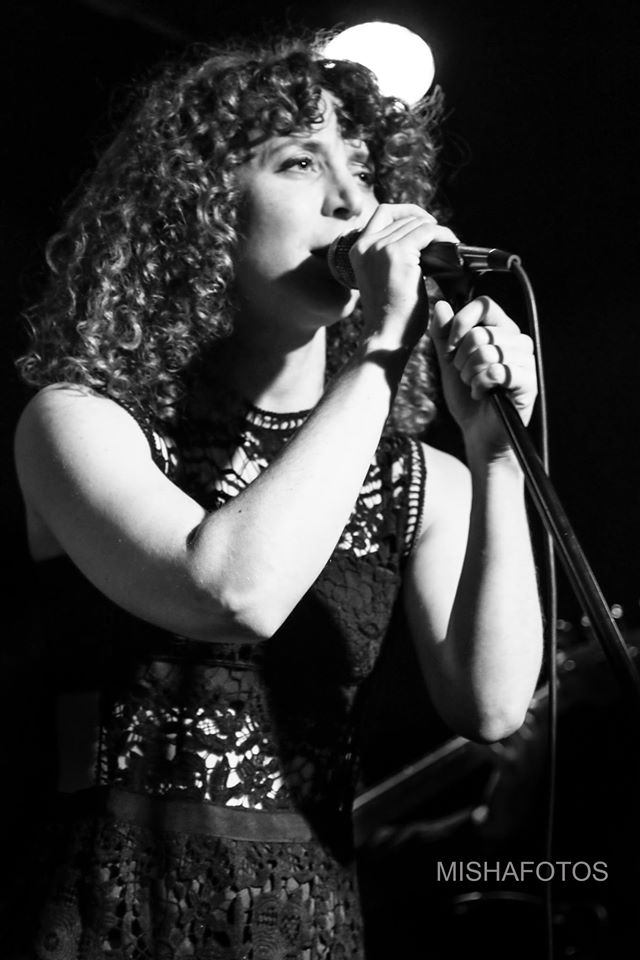 Sarah Beatty
Peaked at #1 for most recent album on Canada Roots Charts
Resume
Peaked at #1 for most recent album on Canada Roots Charts
FESTIVALS PERFORMED AT IN RECENT YEARS:
39 Days in July - Duncan, BC
Artswells Festival - Wells, BC
Barton Village Festival - Hamilton, ON
Cornstock - Chase, BC
Falcon Ridge Folk Festival – New York
Festival of Friends - Hamilton, ON
Festival on the Forty - Grimsby, ON
Illuminaqua - Welland, ON
In the Soil Arts Festival - St Catharines, ON
About
Eclectic and captivating, songwriter and scientist Sarah Beatty might be best described as a clandestine drink of conversation between Joni Mitchell, Julie Andrews and Albert Einstein. With a voice as sharp as a silver-spur and dangerous as a diamond-backed sidewinder (Raw Ramp), she's a curious observer and constant inquirer of life's offerings. Bandit Queen, her latest release, chronicles women at the leading edge of social norms, graces, and allowances. It peaked at #1 on Canada's Roots charts, became a staple in Top 30 charts across the country, appeared in the Earshot Top 20, and planted her songs and insights square in the ears and hearts of bloggers and industry insiders.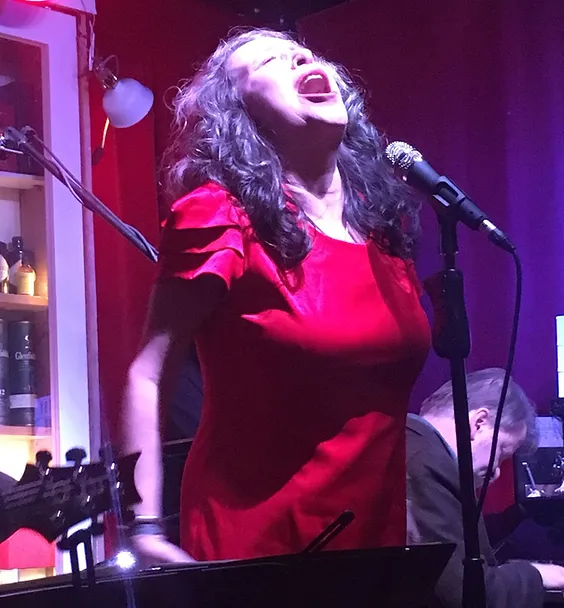 Laura Hubert
Laura's Hubert Set to Rock Winterfolk
New CD "One Night in Kensington", produced by Molly Johnson.
Canadian vocal treasure, born and raised in Toronto, Laura Hubert has remained a steady force on the city's music scene over the past 25 years. Although she retired from rock and roll back per se when JUNO-winning indie-rock group Leslie Spit Treeo split up late last millennium, for several decades now she has been singing her soulful interpretations of vintage blues, jazz and Western swing all over the Greater Toronto Area. "I want to participate in the joy of the world, try to keep it light," says Hubert. "Just trying to have some fun. Sing some songs. Make some music. Give some joy."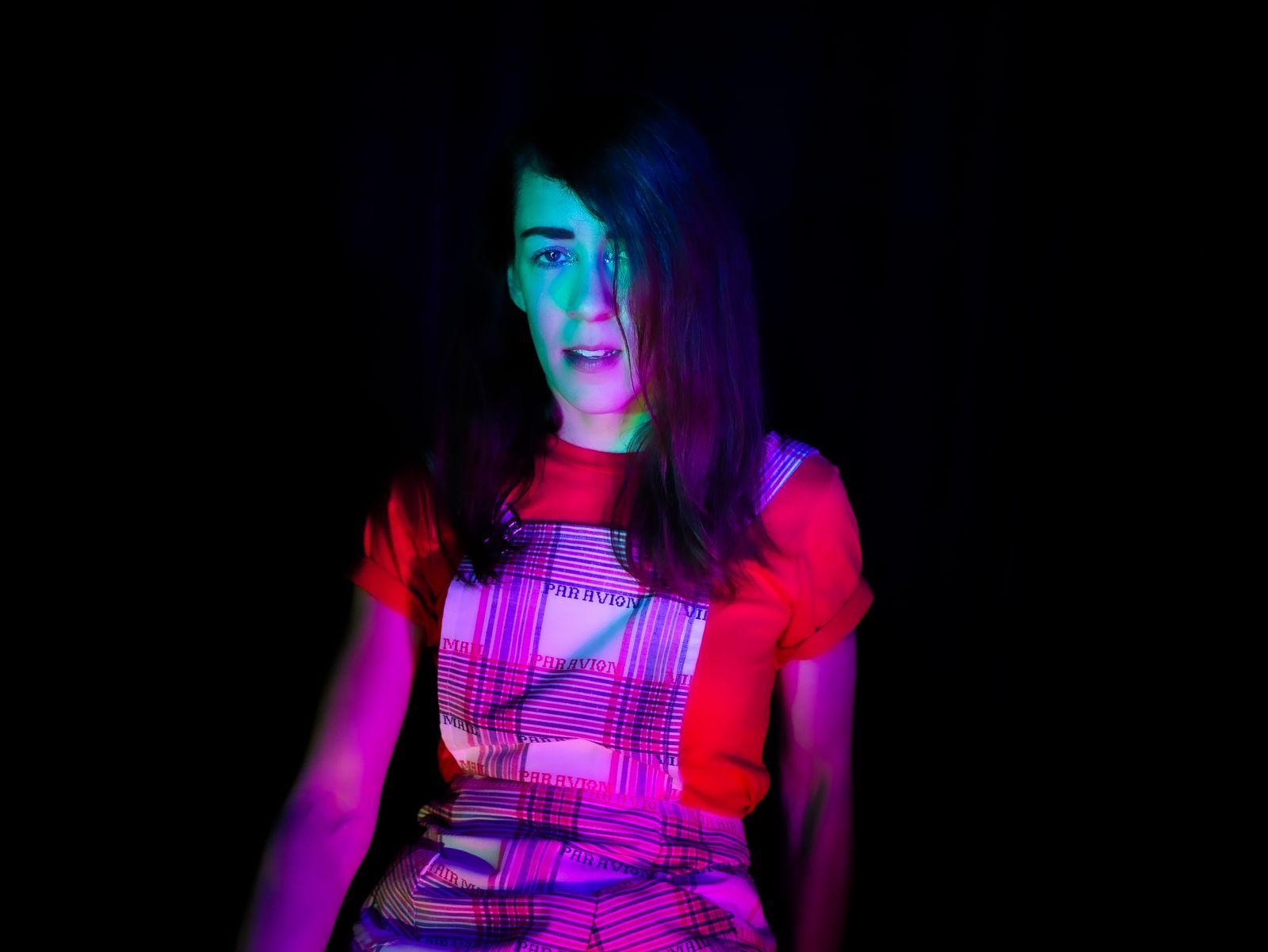 Jessica Stuart
Achievements
World tours between 2013-2019 (Asia, Australia & Europe, incl. selection to represent CIMA's Canadian delegation to Tokyo & Berlin)
Subject & composer/songwriter for CBC's most viral documentary of all time, Finding Fukue (13 million + views)
5 songs in finals of the 2017/18 Canadian Songwriting Competition
About
World-touring koto player, guitarist & vocalist JESSA made her career through musically adventurous, devastatingly honest folk-pop songs. What else? A Japanese Top 40 single, 5 songs in the Canadian Songwriting Competition finals snf subject/composer of CBC documentary Finding Fukue (13mill.+ views).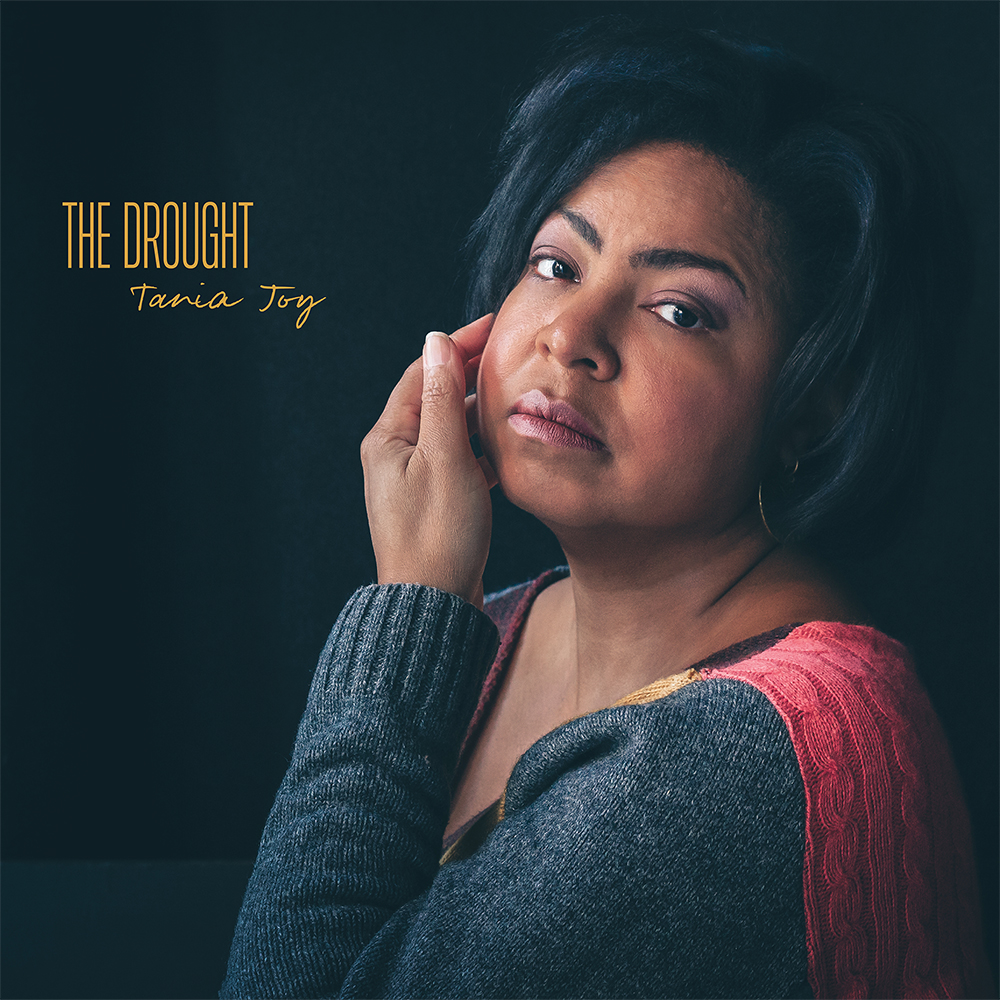 Tania Joy
Winner - Songwriter of The Year, Ontario Music Awards 2021
Achievements
I Will Stand feat. on SiriusXM North Americana
Songwriter of The Year, OMAs (2021)
Nominee, Durham Song of The Year, OMAs (2021)
About
In 2021 Folk-roots artist Tania Joy released her EP "I Will Stand,"produced by 2022 Juno Award winner Hill Kourkoutis (SATE, Digging Roots, Leela Gilday, Madison Violet) This pure, heartfelt, release has garnered attention across the country, and overseas with features on CBC, The Bluegrass Situation, American Songwriter, Americana UK, Sirius XM and her first showcase in the US.
Joy's stories, so far, have been about relationships, in all their complicated forms. However, in 2020, she found herself taking on a more complex narrative and bringing increased attention to Black Lives Matter with "Planks and Marietta," which won her Songwriter of The Year and was nominated for Durham Song of the Year at the 2021 OMAs (Oshawa Music Awards). "I Will Stand" has since been nominated for a 2022 OMA Award for Album of The Year.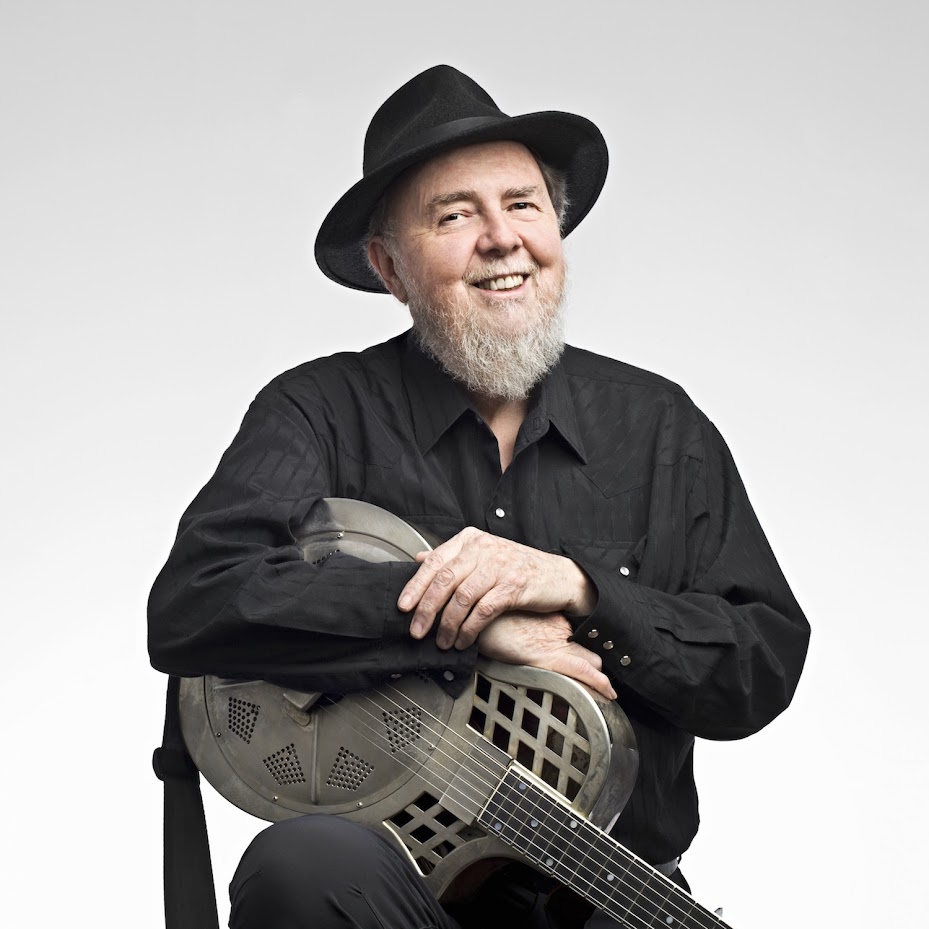 Brian Blain
Winner of Maple Blues Lifetime Achievement Award
Achievements
Last Year's recipient of the "Blues Booster of the Year" Maple Blues Lifetime Achievement Award
About
Brian Blain is one of the "elder statesmen" of the Toronto blues community and has been a great "connector" of musicians through his legendary "Campfire Jams" and his work behind the scenes for which he received the 2020 Maple Blues "Blues Booster" lifetime achievement award.
His new CD features an array of Canadian blues stars and he's even played with such pioneers Hubert Sumlin and Long John Baldry. He's played all the major blues and jazz festivals in Ontario, and toured Europe three times, the last time backing Baldry's long time collaborator, Kathi MacDonald.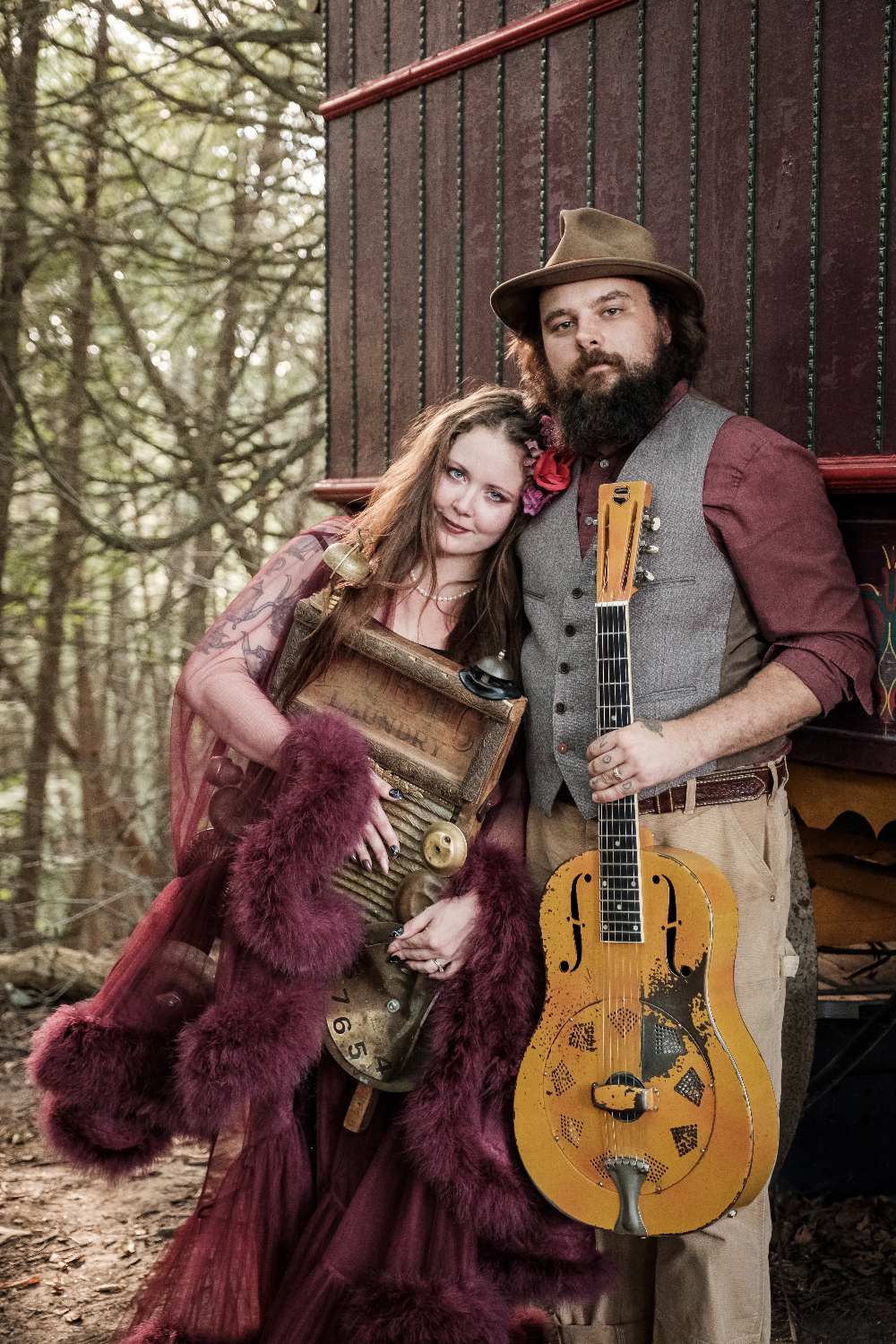 The Vaudevillian
Accomplishments
They host interactive Washboard Workshops and interactive Musical Spoon Workshops all across the country and to date have taught over 1400+ participants in this past year alone! Get ready to shine your shoes to do the skoodle um skoo!"
About
1930's Jugband Ragtime Blues
"The jugband tunes from the award winning 1930's band, The Vaudevillian make you get off your doggone caboose & do the lindy hop!
The old fashioned gentleman, Jitterbug James & sweet Norah Spades bring you dancing numbers from the prohibition period!
Thank goodness PROHIBITION IS OVER!
Currently on their "Ramblin' Riggy RV" Canada Wide Tour, you'll find The Vaudevillian at Festivals & Theaters making the audience blush and dance the night away!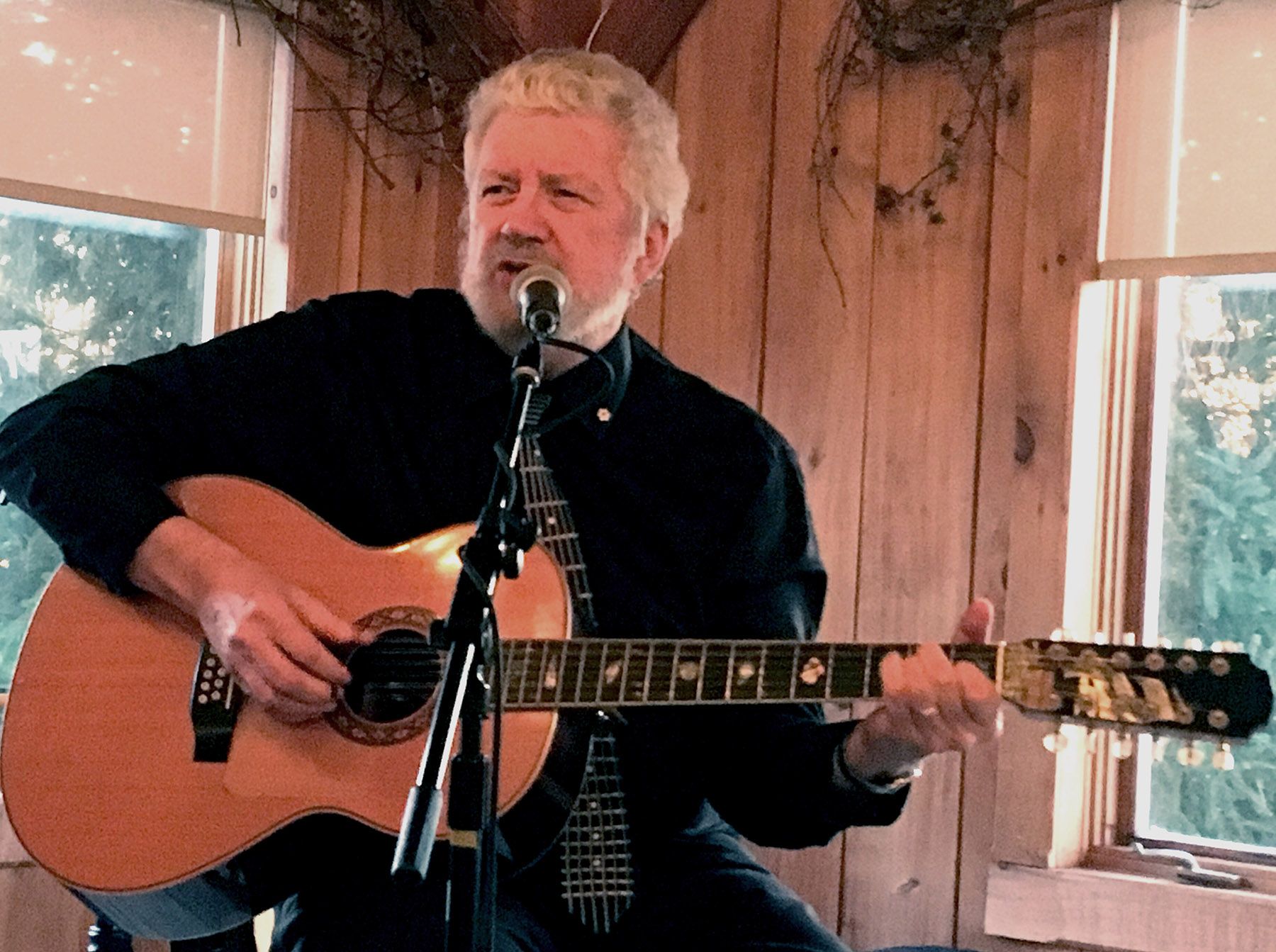 Paul Mills
Inducted into the London (Ontario) Music Hall of Fame
In The News
Best known as a folk record producer - over 200 albums including Stan Rogers, Ron Hynes, Sharon Lois & Bram
In 2021 inducted into London (Ontario) Music Hall of Fame veteran performer (over 60 years)
About
Paul Mills is a veteran folkie! He's an accomplished guitar player and singer with a repertoire consisting of a wide variety of folk and roots-based music – both original and covers. His songs range from side splitting funny to achingly poignant. On stage Paul is assured and always entertaining!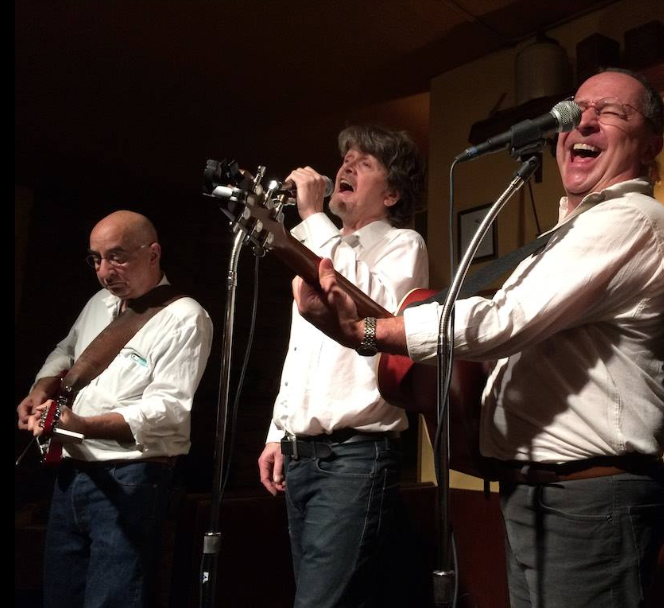 Robert Priest
Canadian Treasure Best Selling Poet and Songwriter
Achievements
New Album going into production in Dec/Jan.
New Book of Poetry If I Didn't Love the River released in Sept 22. Getting rave reviews
Julian Taylor co-write Seeds currently at 213,000 hits on Spotify alone
About
Robert is one of the few Canadians to have achieved bestseller status as both a songwriter & a poet. The fiery rock ballad, Song Instead Of a Kiss, co-written with Alannah Myles spent two weeks at #1 in Canada and still receives airplay all around the world. His book of poetry, Reading The Bible Backwards, rose to #2 on the Globe and Mail's poetry charts, its sales exceeded only by those of Leonard Cohen. Robert has released 5 CDs worth of his own songs & his co-write with indigenous balladeer Julian Taylor, They tried to Bury Us, has so far received over 200,000 plays on Spotify. Robert's latest album, is Love is Hard.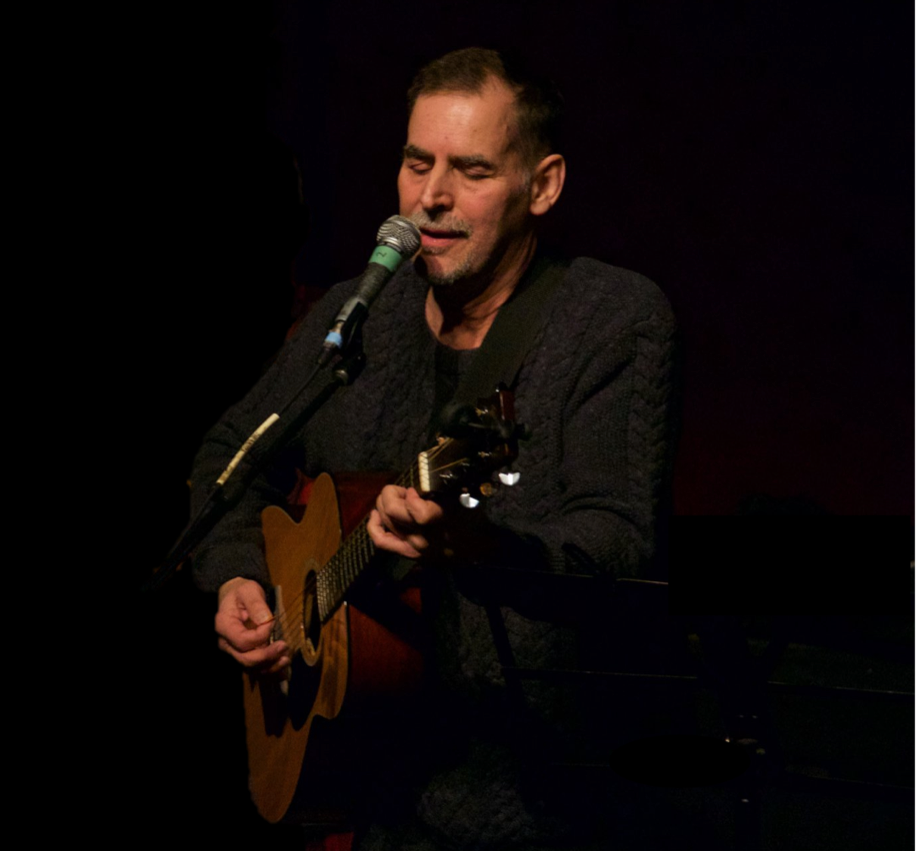 Brian Morgan and Wayne Neon
Accomplishments
2022/3 Release of Curve of the Earth (CD Baby), an album recorded in Chongqing and Toronto; reflections on a year living and working in China.
About
Brian Morgan is a fiddler, bassist and guitar player, whose musical experiences have included stints in a tuxedo-clad, lounge lizard quartet, a road weary duo ill-named Mac'n'Tosh, a retro rock band called Bage Gao Bizi (Eight High Noses), which performed regularly in Chongqing (1988), as well as the Motorgrass band Jughead, legendary matinee idols of the 90's who recorded three CDs and performed at
music festivals across Canada. Throughout, Brian has been writing original songs and performing them when permitted (or not).
Wayne Neon is the illegitimate love child of Bob Dylan and Duke Ellington, a musician, arranger, bandleader, and multi-instrumentalist (flute, sax & guitar) with virtuosic stylings across a wide range of
musical genres befitting his parentage. Wayne is also a singer-songwriter whose finely crafted observations on personal
experience and social folly are always enjoyed.
Brian and Wayne perform together regularly as a duo and as band
members in Toronto.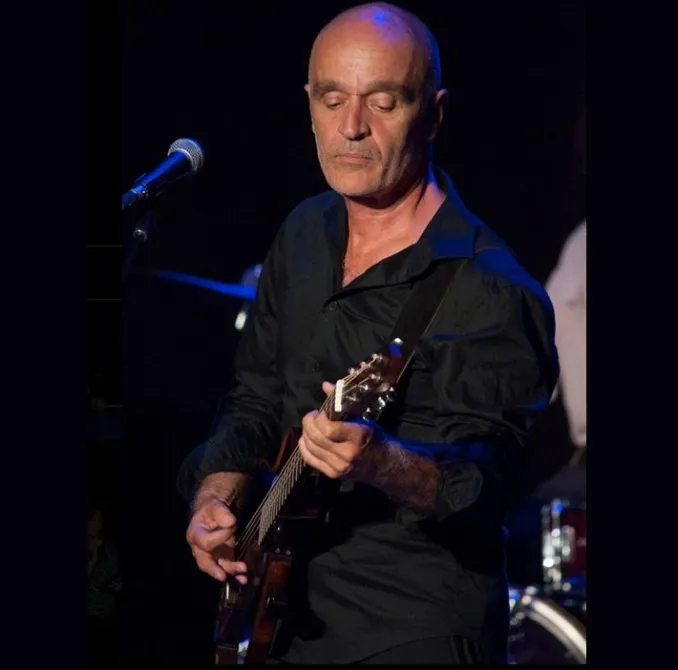 Chris Birkett
Chris Birkett Finally at Winterfolk
*Latest single "Hear The Angels Sing' in Top 10 CanCon radio charts December 2022
*Last sing Precious Love has over 55K youtube views
*4 Juno awards for producing and playing on Buffy Sainte Marie's last 5 albums
A producer, arranger, and sound engineer on a slew of international, award- winning projects, Chris Birkett is also an accomplished guitarist and a prolific songwriter, and creator of six albums of his own music; two were recorded and released in the UK with the band Omaha Sheriff and produced by the legendary Tony Visconti (David Bowie, The Moody Blues), and four solo albums.
Two were released while Birkett lived and worked in France from 1993 to 2011. Making his home in Canada since 2012, Birkett has also released Be Creative featuring contributions from Glenn Milchem (Blue Rodeo) and Rik Emmett, and 11:11 as the band The Free Spirits. In February 2021, he released the one-off single "Precious Love" for his documentary filmmaker wife Joan Prowse.

Birkett's diverse music reflects a wide range of sources from which he draws inspiration. "My ideas for songs come from observing society, humanity, and life on earth," he says. "I have been a truth seeker all my life.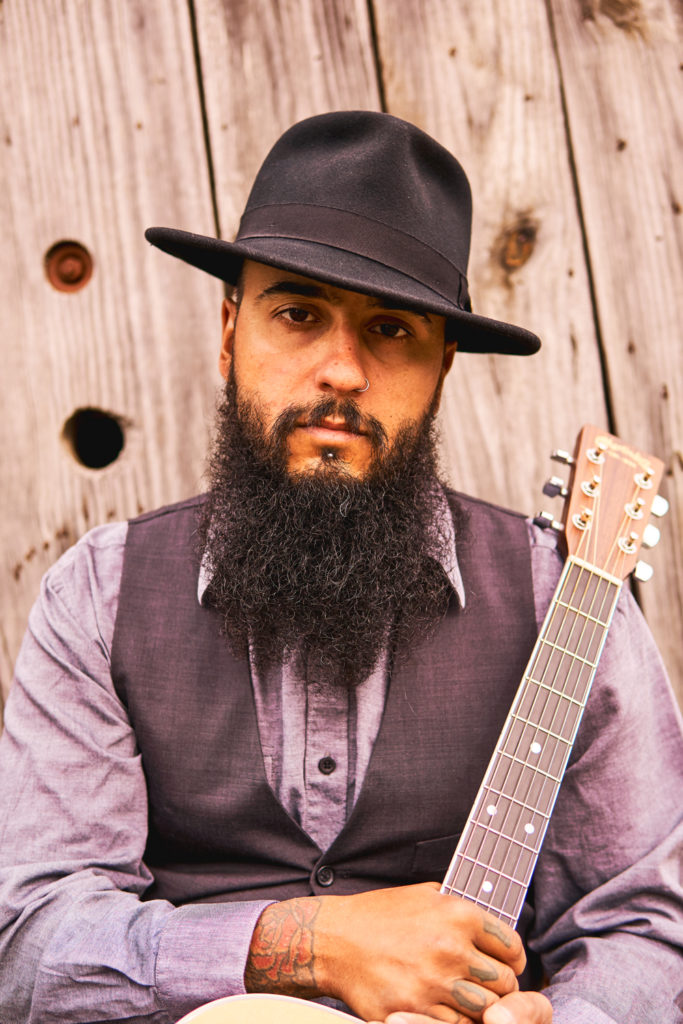 Black Suit Devil
Achievements
Black Suit Devil has toured all across Canada and has been a part of such festivals as
Coming Home Festival 2022 , Harvest Jazz & Blues , Living Roots Music Festival, TD Newmarket Music Festival, Winterfolk XVII, Gussapolooza Music Festival , and the World Record for Longest Concert by Multiple Artists.
About
Heart & soul. Passion & grit. Freedom of expression & the triumph of the human spirit.
Black Suit Devil represents all of these things.
With a tongue-in-cheek name meant to pique the curiosity and a tenacious DIY approach,
Black Suit Devil has been spreading inspiration and awareness through music since 2015.
A Solo project led by Singer/Songwriter Andy Du Rego of Hastings, Ontario whose style has been likened to that of Ray LaMontagne, Tom Waits, and Chris Cornell.With his melodic and thought provoking songwriting inspired by the Folk, Rock, Blues & Soul genres, Andy continues to impress audiences with his signature raspy self-harmonizing dual vocal and passionate presence.
His newest record "A Matter Of Time "mixed by Dan Hosh (City and Colour , Whitehorse) AND MASTERED BY Noah Mintz ( Arkells , Broken Social Scene , Billy Talent )
Andy Du Rego is hard at work on his third full length album "The Eternal Sleep" due out earley 2023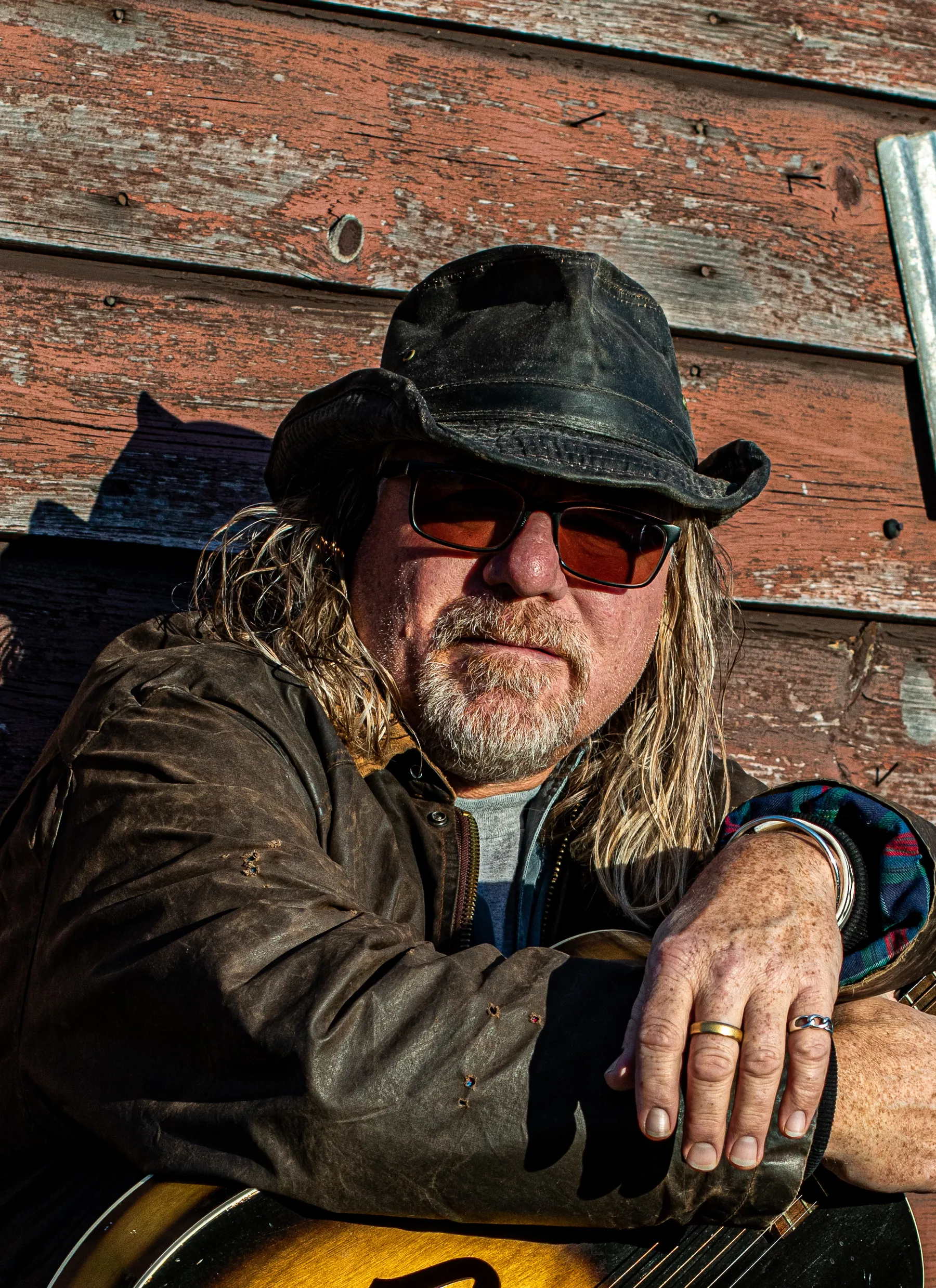 Tyler Ellis
Accomplisments
* "100 Proof", released by Julian Taylor, nominated for Canadian Folk Music Award 2023 "Single of the Year"
* Folk Music Ontario 2019 "Songs From the Heart Award" recipient
* Toronto Star 2019 "Readers' Choice Music Educator Diamond Award" recipient
* 2019 double album release, "Well Seasoned"
About
If you like your songs a little tongue-in-cheek yet with a finger firmly on the pulse of the human condition, then Tyler Ellis is for you. "Tell the soundman to mix it for my mom; she likes to hear a lot of me." (Music as Usual)

A"seasoned Canadian folk fixture", Tyler has shared a lot of music with a lot of people. Whether writing ditties for CBC Kids (Days of the week song); co-writing with Julian Taylor; talking about music education on CBC Ideas (Ballad of the Tin Ears); presenting university lectures on the joy of singing ("Bad Singer/Good Singer with author Tim Falconer); hosting the long running Riverboat Monday Open Stage; performing shows solo and with his band, The Eddy Line; his many years of conducting a 75+ member junior elementary choir; or, just working on his craft, for Tyler it's always just "Music as Usual".
Lynn Harrison
About Lynn Harrison
Now releasing her 7th album, "Treasure," Feb. 2023.
Performing songwriter Lynn Harrison is known for beautifully memorable songs that celebrate life, love and the human spirit. With a voice that is "right up there with the best ballad singers of the past" (Americana Highways) and sparkling guitar work, Lynn brings warmth and wisdom to every concert stage. She's also an ordained Unitarian minister, with uplifting words and music for today's complex times. www.lynnharrison.ca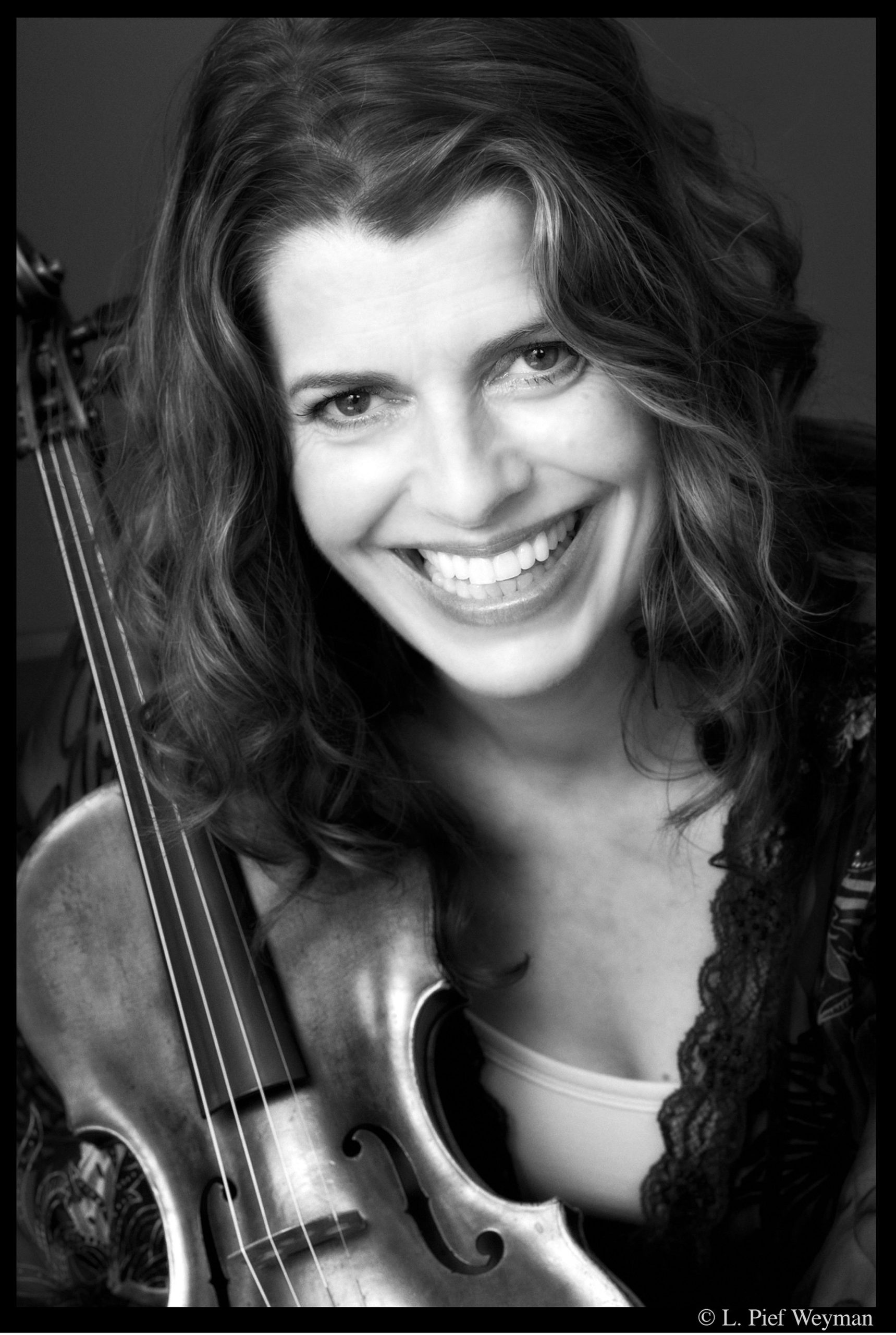 Anne Lindsay
Jazz Violinist of the Year
About
Anne Lindsay has established herself as one of the most engaging and versatile instrumentalists in Canada. She has four award winning CDs of her own compositions and has been named Jazz Violinist of the Year (National Jazz Awards) and Solo Instrumentalist and Producer of the Year (Canadian Folk Music Awards).
Anne has played on hundreds of recordings and is a featured performer with the Jim Cuddy Band, Oriana Quartet and Iona Passage. She was the resident fiddler for the Toronto Maple Leafs, the stage production of The Lord of the Rings and is an exuberant fireplug of a session-player-to-the-stars ( Led Zeppelin, The Chieftains, Blue Rodeo, James Taylor, Roger Daltrey, John McDermott ).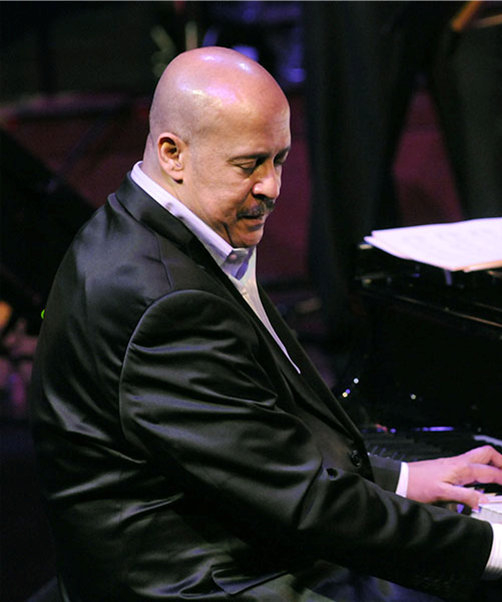 Hilario Duran
News
* HILARIO DURAN 'CONTUMBAO' & The Edmonton Jazz Orchestra - The TD Edmonton International Jazz Festival is pleased to present multi-Juno Award winner Hilario Duran as the opening act for the 2022 festival.
*Contumbao receives JUNO Awards nomination in the Jazz Album: Solo category
* "Duran is a keyboard lion with taste and style." (Frank van Herk, De Volks) - Contumbao Europe Tour

About
This is a personal project with roots in Cuba with elegance deeply rooted in the extraordinary rhythmic variety that characterizes Cuban music.
Hilario Duran Contumbao, explores deep into the entire spectrum of Afro-Cuban music, a new Latin Jazz repertoire that performs Son Montuno, Bembé 6 X 8, Danzon, and as always, enriched by the 'Tumbao.' Highlighting the creative spectrum of Hilario's musical career, he is joined by a group of musicians who are in demand in a Toronto's scene:
THE MUSIC: AFRO CUBAN JAZZ
It is Latin Jazz in any setting. Superb performances of extraordinary music in a quartet format.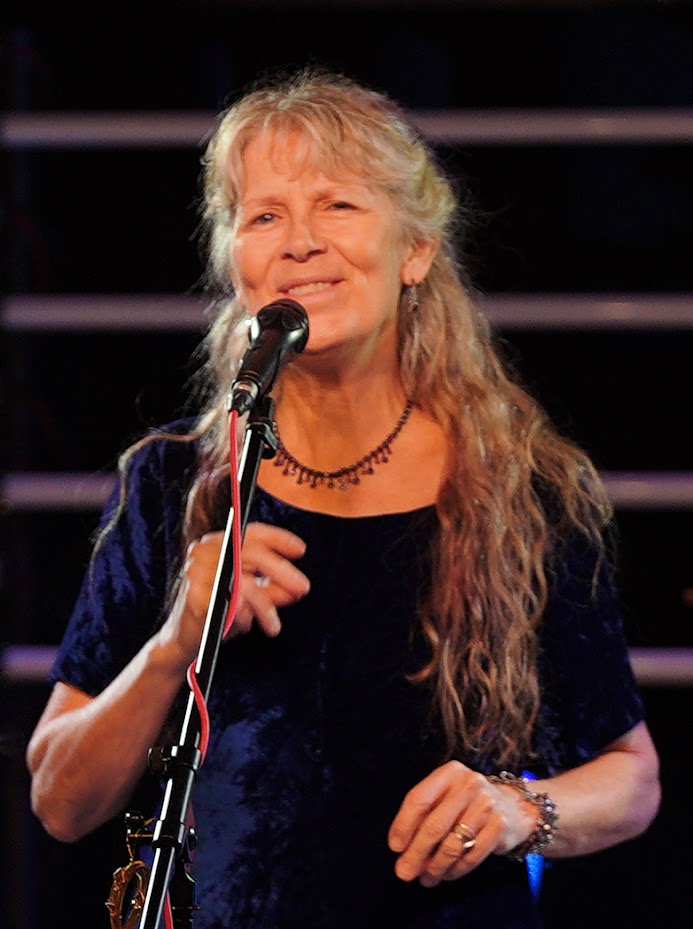 Tannis Slimmon
Awarded 'Vocalist of the Year' by Folk Music Ontario 2008
In The News
2020 recipient of Folk Music Ontario's Estelle Klein Award
2008 Contemporary Vocalist of the Year at the Canadian Folk Music Awards
"Ernest, Charlie and Allen" (lead off song on 'Lucky Blue' album) garnered an Independent Music Award for Best Folk/Roots Song
About
Tannis Slimmon is "a breathtaking vocalist with a bright and angelic disposition" (Exclaim) with 3 solo albums and vocal appearances on numerous others, including those by Willie P. Bennett and David Francey. She'll be joined by her partner/producer/co-writer/multi-instrumentalist Lewis Melville.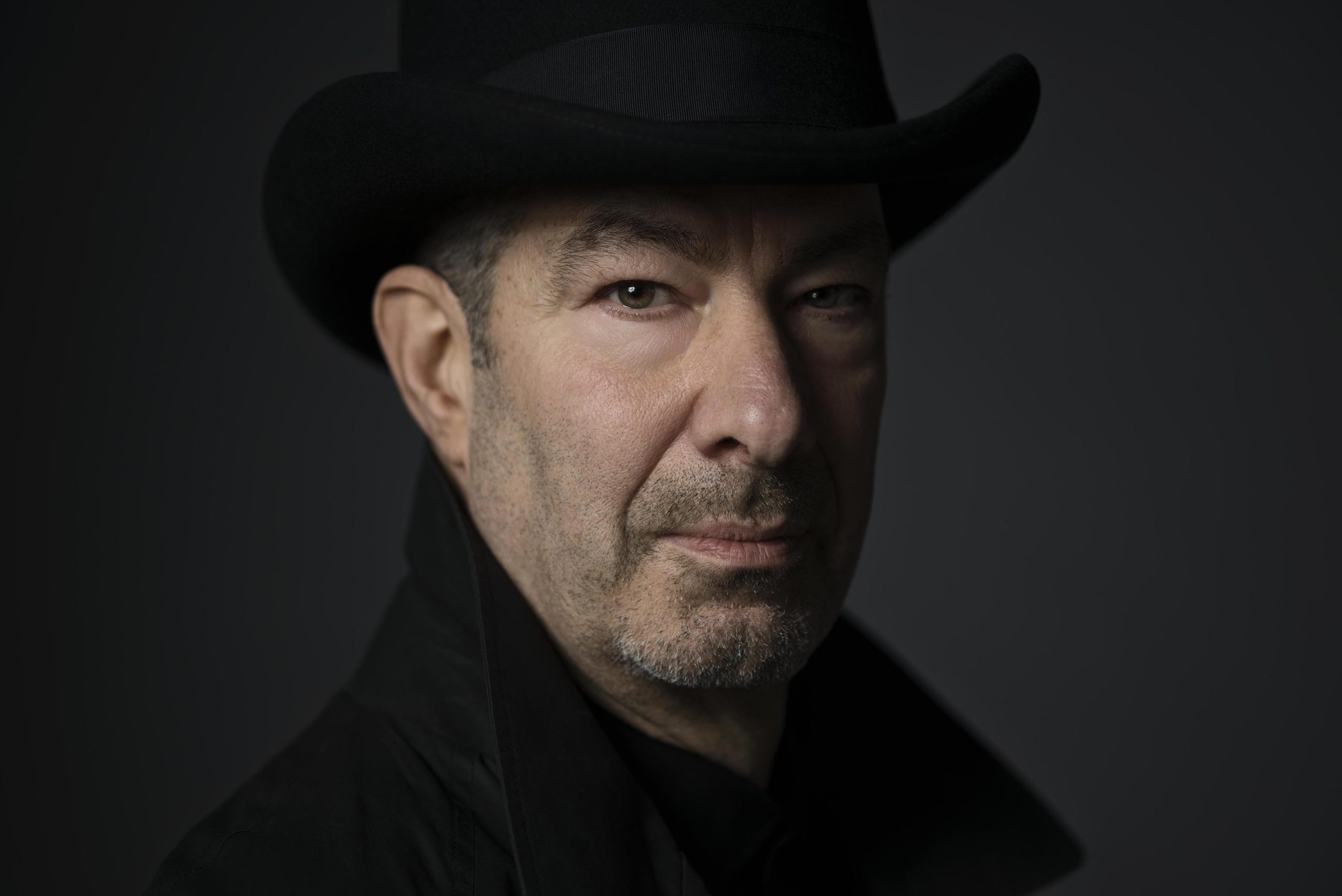 Danny Marks
Winner of Maple Blues Lifetime Achievement Award
Achievements
Man on the Radio the lates single release is hi autographic ode to the medium which has held us together through music and humanity
About
Danny Marks is the guitar playing man on the radio. Toronto Roots go back to 1960's Canadian Rockers Edward Bear. TV host of BBC First Cities in Blue. and Saturday Nights on JAZZ FM91. Celebrated career in Night Clubs over many decades as a must see act. Star of stage and screen.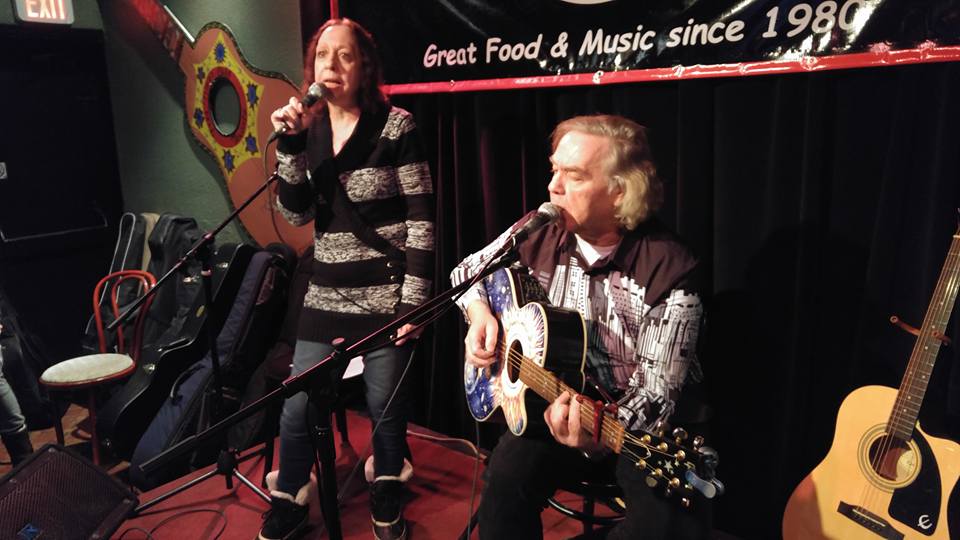 Bonnie Gladstone Band
Info to be Poseted Soon !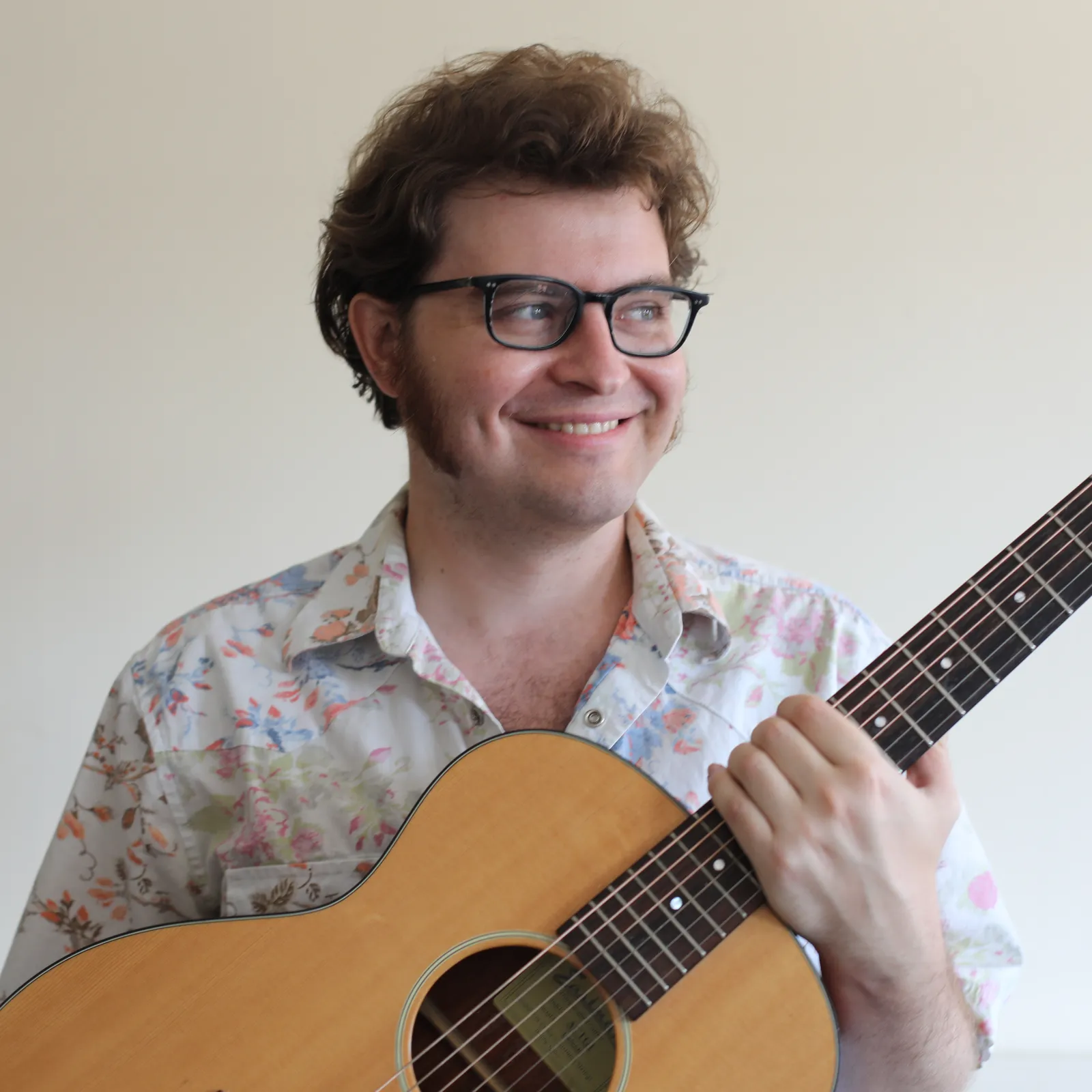 Taylor Abrahamse
Resume
- 'Live In Lockdown' Vols 1-4 released gradually throughout November 2022-April 2023
- Songs in film & TV including 'About Fate' (Starring Emma Roberts & Thomas Mann), Disney's Fangbone!, Teletoon's Superwish, Treehouse Toon Bops & more.
- Kerrville Newfolk Winner 2021
- Debut studio album 2020, produced by Eddie Kramer
- 100K+ streams across all platforms
- Canadian Idol Top 40 Finalist
About
If you're singing along to a song you don't know, and feeling 10 years younger - you're probably at a Taylor Abrahamse concert. A Paul Simon/Jim Carrey crossbreed, he's ready to break the rules with his hook-laden hammerclaw pop. After an impromptu show at CMW, Taylor was contacted by engineer legend Eddie Kramer (Hendrix, The Beatles, Bowie, etc), who insisted on producing his debut album.
Since it's 2020 release, Taylor has opened for & written with Hawksley Workman, become a Kerrville Newfolk Winner, written for film & TV, and performed an extensive US/Canada Tour along with FAI, NERFA and FARM appearances. Taylor also co-founded a much-beloved pro recording studio, Silverthorn Studios.
However, despite securing millions from investors to save it, Taylor was no match for a dubious real estate market. In the studios final weeks, Taylor bedtracked many upcoming projects he is gradually releasing, while fundraising for the studio's new home in partnership with Hugh's Room Live.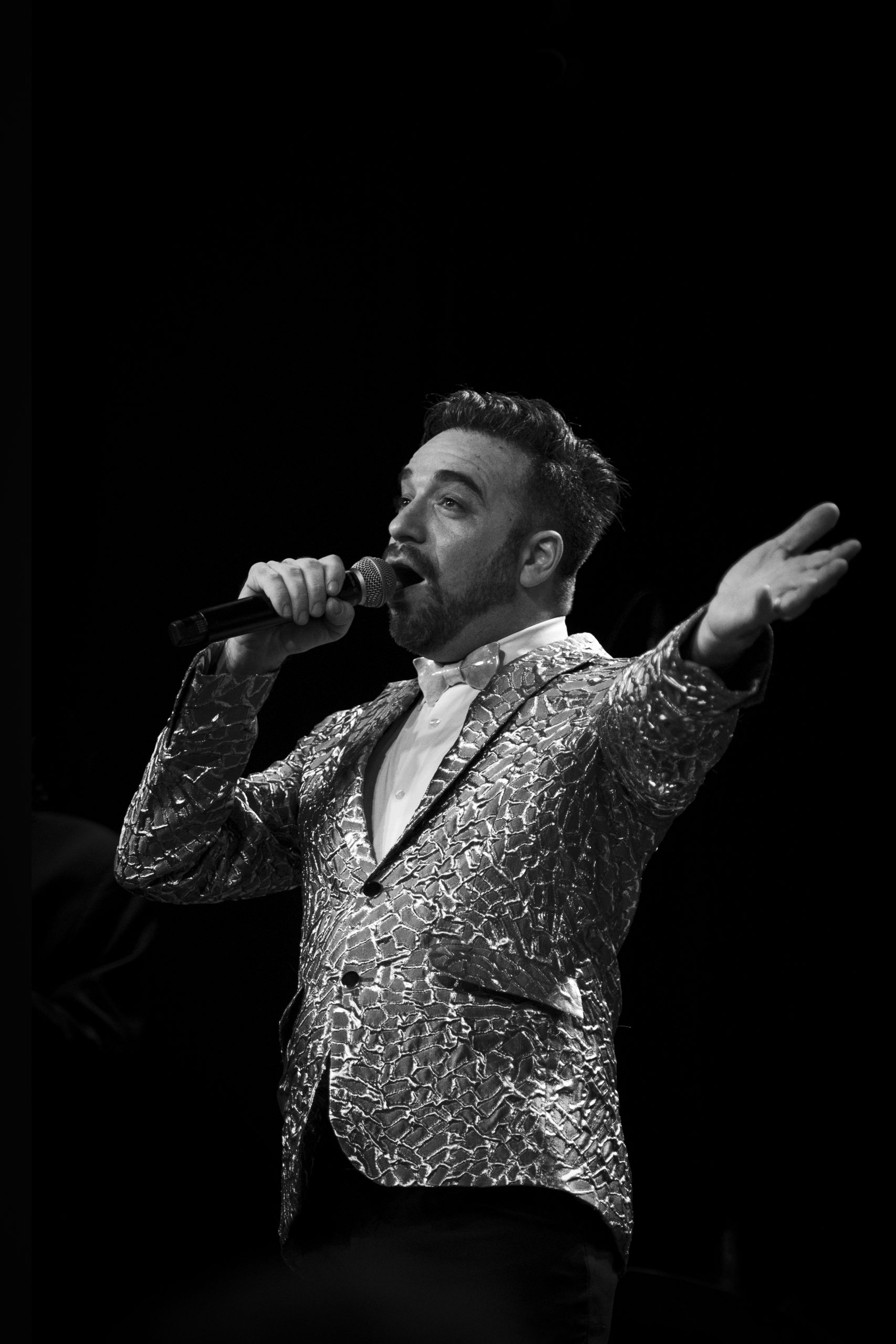 Ori Dagan
Winner of Great American Song Contest - 2022
In The News
Winner of Great American Song Contest 2022
FACTOR-funded new collection of original songs "Click Right Here" bring jazz into the 21st century
Click Right Here debuted at #1 on the iTunes Jazz Charts in Canada in May 2022
About
Jazz singer-songwriter Ori Dagan has attracted a dedicated audience, both in his native Toronto and internationally. The entertaining bass-baritone brings a sweet sense of swing to everything he does, whether interpreting a standard, spinning a pop tune on its head or introducing his own originals.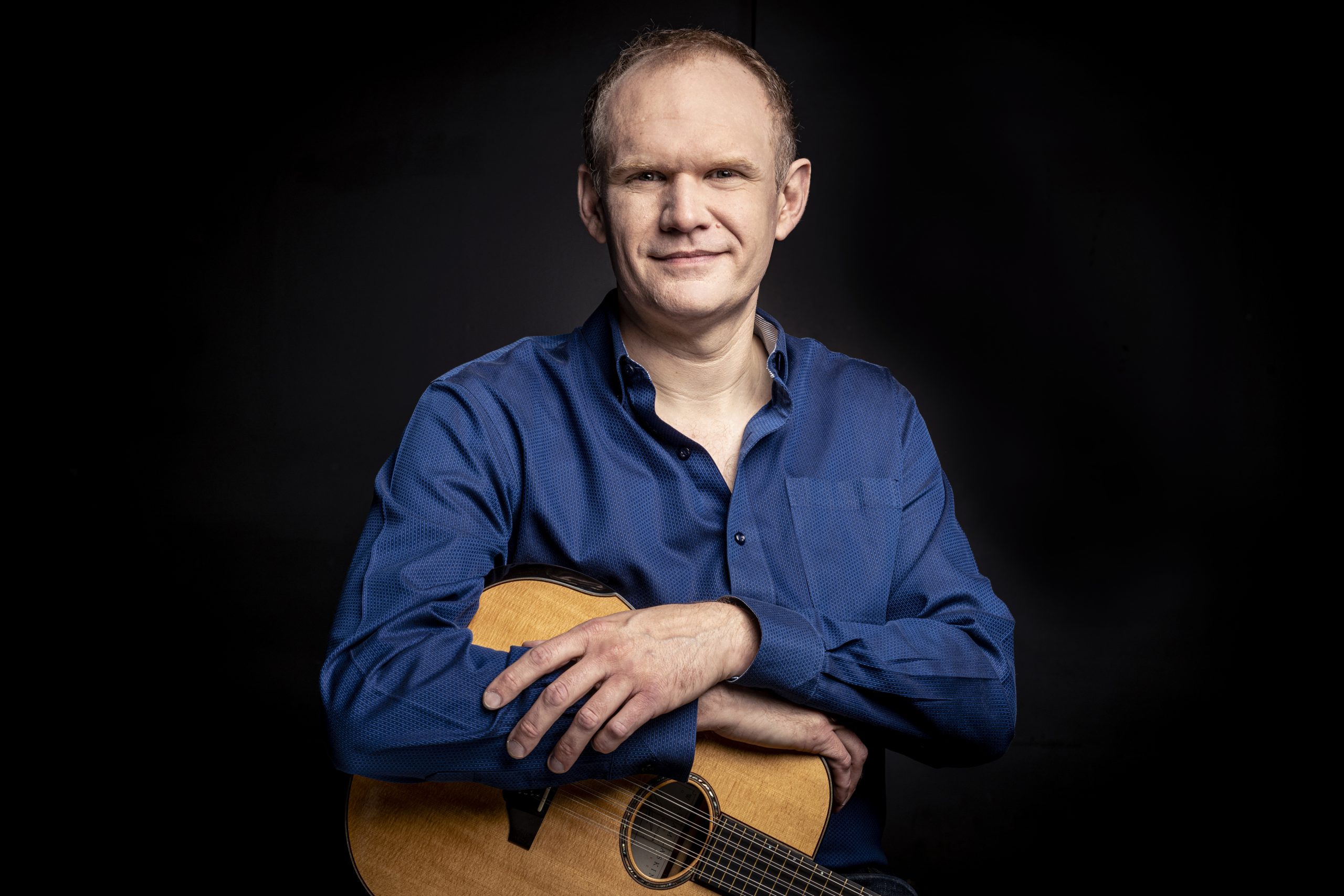 Graham Lindsey
About
Compositions have been played on the Peace Tower carillon on Parliament Hill
Nominated for a Canadian Folk Music Award (2020, Instrumental Performer of the Year)
In December 2022 he held his album release, for a 2020 album created when we were all in isolation
Graham Lindsey brings a deep respect to the traditions that inform his inventive Celtic tunes. His energetic playing of mandolin, tenor banjo, guitar and more attract audiences and session players alike.
His dynamic stage presence as a solo artist is only amplified when playing with other fine musicians. His tunes are catchy and will be stuck in your ears for days.
Graham's debut album "TradHead" (2019) was nominated in the Instrumental Solo Artist category at the Canadian Folk Music Awards (2020), and the first single, "Fractions" from his second album received the 2021 Songs From the Heart Instrumental Award from Folk Music Ontario.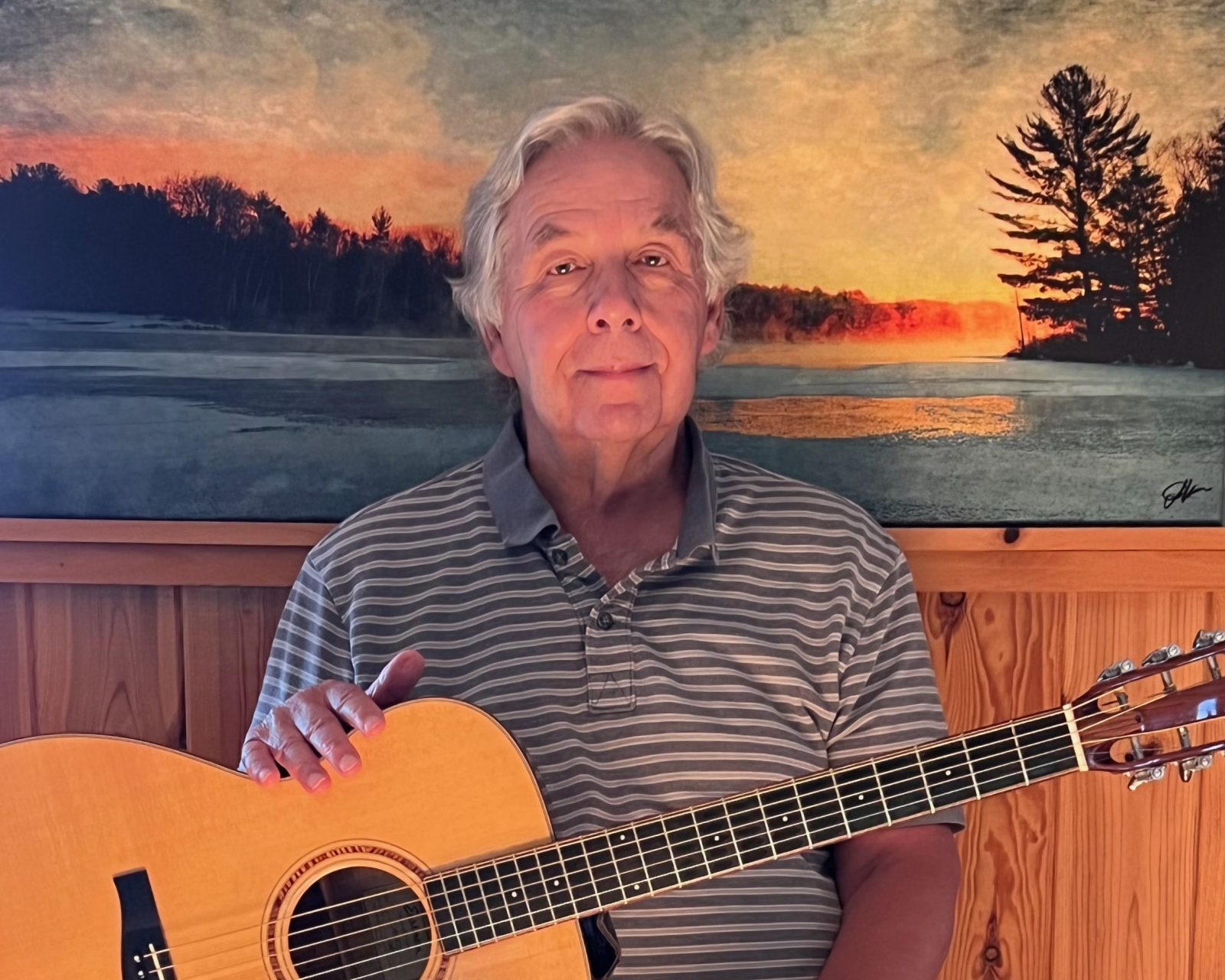 Howard Gladstone & The Gladtones
What's New
New album coming 2023 - The GladTones - songs for kids of all ages and adults who were so much older then, but younger than that now.
Monthly residency at Tranzac continuing
About
Howard Gladstone is Toronto-based singer/songwriter, guitarist, and vocalist, with an ongoing quest to craft artful songs combining emotion and intellect in the folk/roots tradition. He has recorded seven albums of original music, in a variety of genres and styles that resonate with audiences. His latest project, The GladTones, is a suite of original songs for children of all ages, performed with beautiful harmonies by members of the Gladstone family. These are songs described by listeners as "in the tradition of Woody Guthrie with harmonies by the McGarrigle Sisters." These are songs to appeal to listeners of all ages, honour children's innate imagination and nurture a natural moral and social sensibility.
The Gladtones
THE GLADTONES are Julie, Bonnie, Marci & Howard Gladstone
Howard wrote a suite of original songs to create the GladTone repertoire. These are songs described by an early listener as "in the tradition of Woody Guthrie with harmonies by the McGarrigle Sisters." These songs appeal to listeners of all ages, honour children's innate imagination and nurture a natural moral and social sensibility. Recording coming in 2023. They hope to include a song written by quirky occasional GladTone Brian, if Brian can remember to send the words.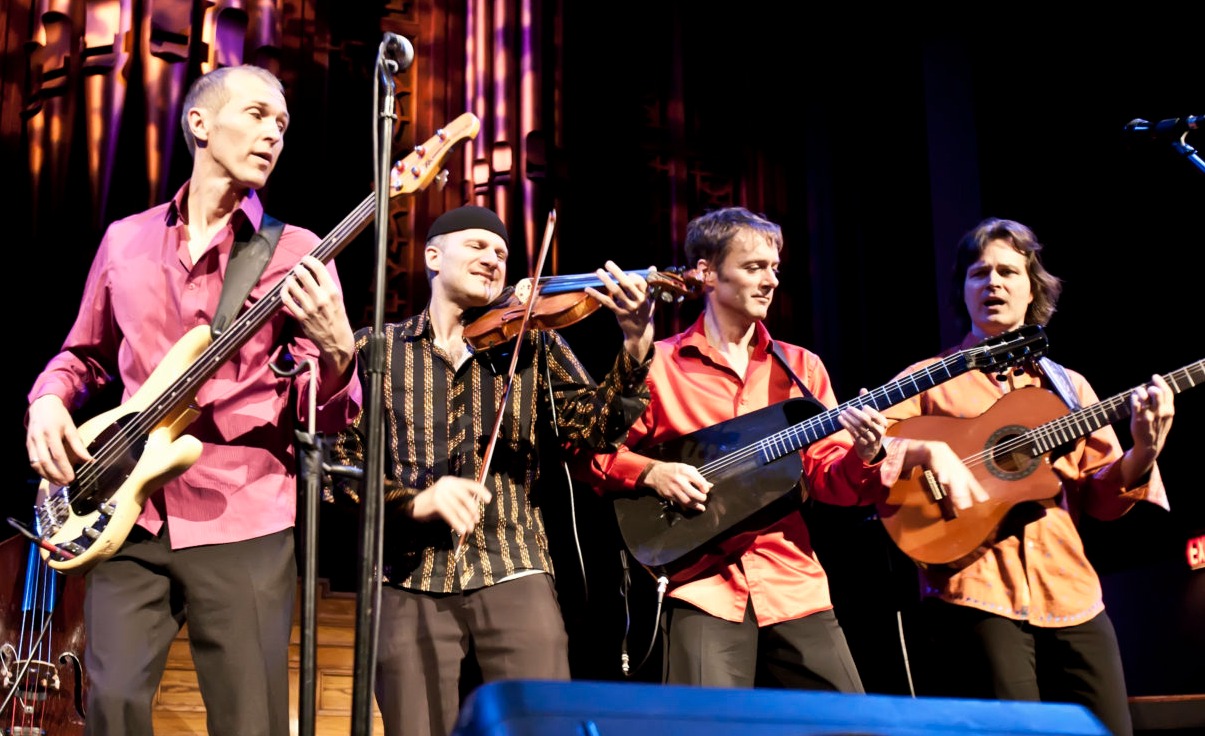 3 X Juno Award Nominees!
Sultans of String
Special Guest Saskia Tompkins
Achievements
2022 Dr. Duke Redbird Lifetime Achievement Award – JAYU Arts For Human Rights
2022 FMO – Song of the Year, also nom. for Performer of the Year
2022 Cannes World Film Festival – Best Musical Film
• 2021 CFMA winner, Producer of the Year
• 2021 CFMA nominee, Ensemble of the Year
About
Over the past dozen years and eight albums BILLBOARD-charting Sultans of String have thrilled listeners with their genre-hopping fusion of flamenco, Django jazz, Arabic, Cuban, Celtic and South Asian rhythms, celebrating diversity and creativity with warmth and virtuosity.
And these 3x JUNO nominees often do it with artists such as Crystal Shawanda, Jesse Cook, Paddy Moloney and the hieftains, Alex Cuba, and the TSO.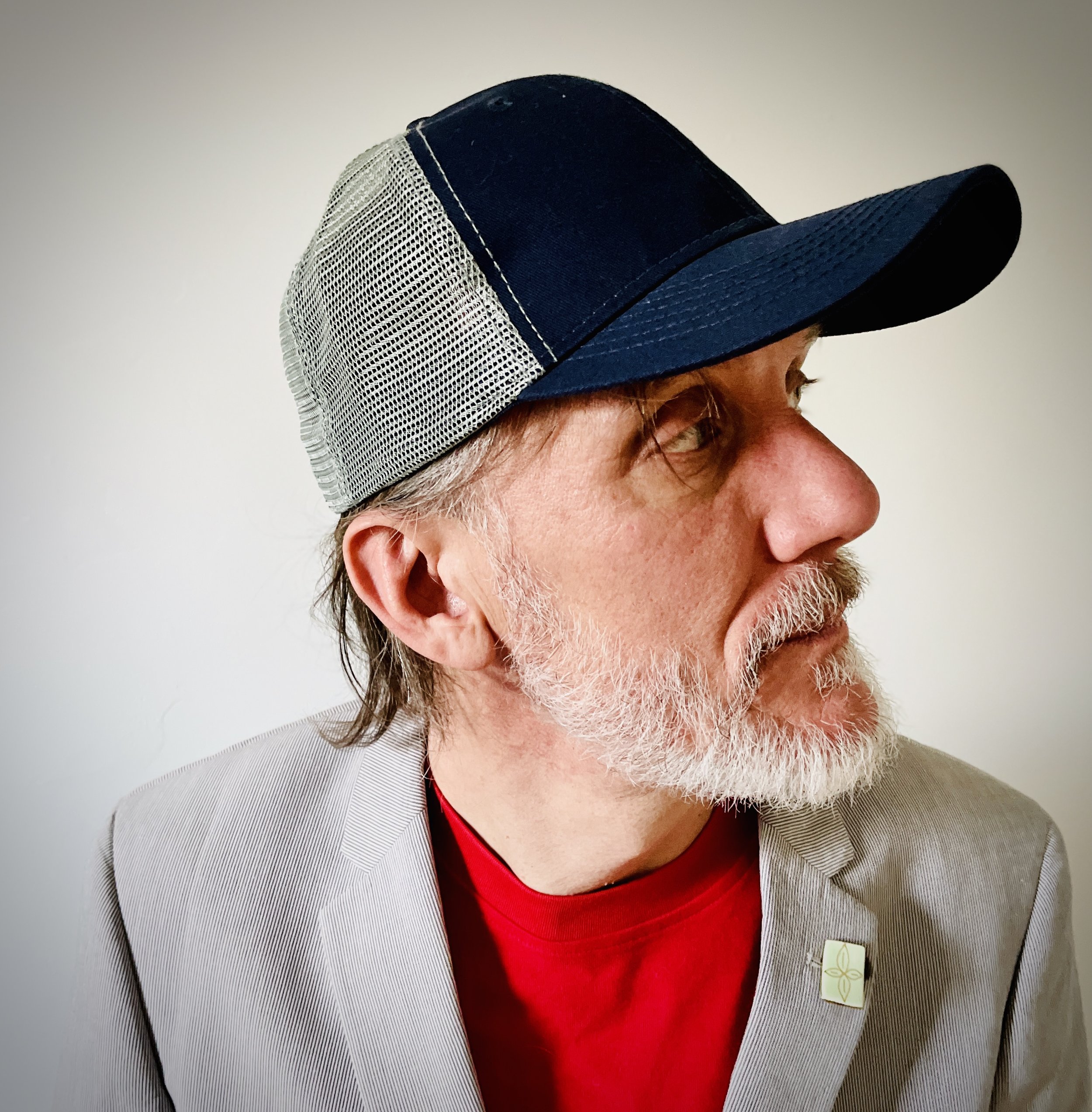 Kevin Breit
Latest
He has won a Maple Blues Award, Gemini Award, National Jazz Award, Canadian Folk Music Award, two Juno Awards and has recorded on albums that earned 10 Grammy Awards.
New recordings coming out this fall, 2023
About
Kevin Breit has recorded with Norah Jones, Rosanne Cash, k.d. Lang, Hugh Laurie, Cassandra Wilson, Holly Cole, Jane Siberry, Serena Ryder, Taj Mahal, Irma Thomas and countless others. He has released 27 discs to date.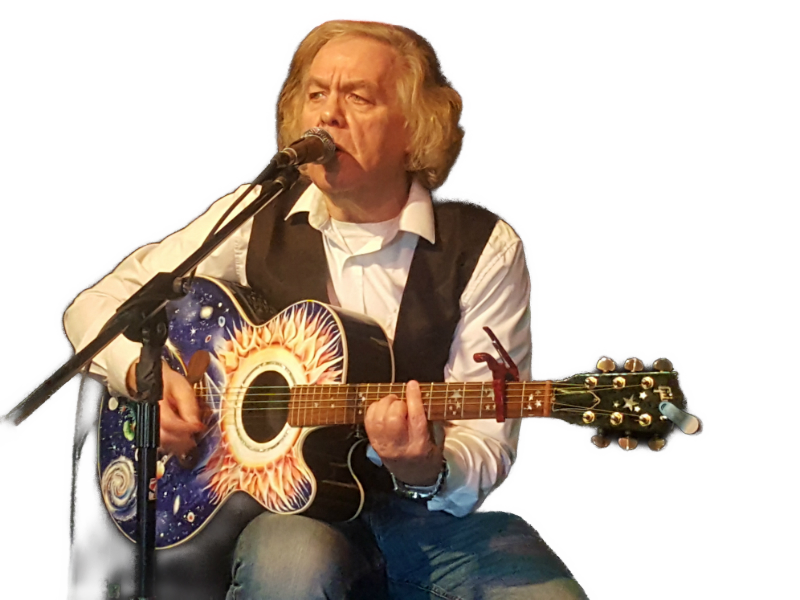 Brian Gladstone Band
About
Brian Gladstone is a world class finger style guitar player, a songwriter who is unrestricted by typical boundaries, a wonderful story teller and a powerful performer.
Basically, Brian is a techno hippie.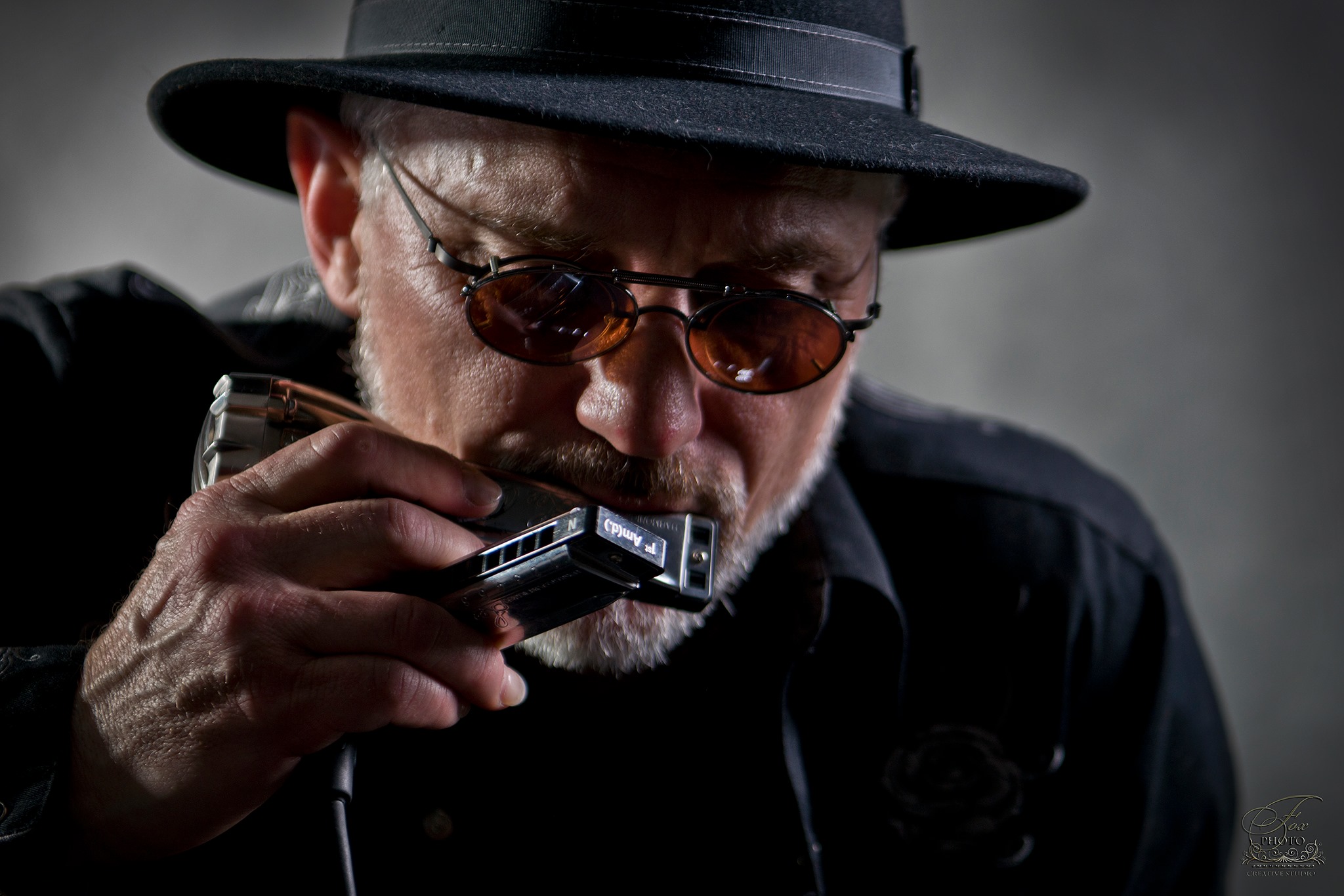 Harpin' Norm Lucien
About
Painter, poet, musician, singer-songwriter Harpin' Norm Lucien emerged on the Folk scene with a pocketful of harmonicas and soon his signature style and versatility has become in demand in performance and recording studios. In the style of '60s Folk, Harpin' Norm's heartfelt, toe tapping tunes look at love and societal issues.
Harpin' is now enjoying having his songs covered by others, and radio play of his original songs from his 2 CD's. His 3rd CD is planned for the spring of '23.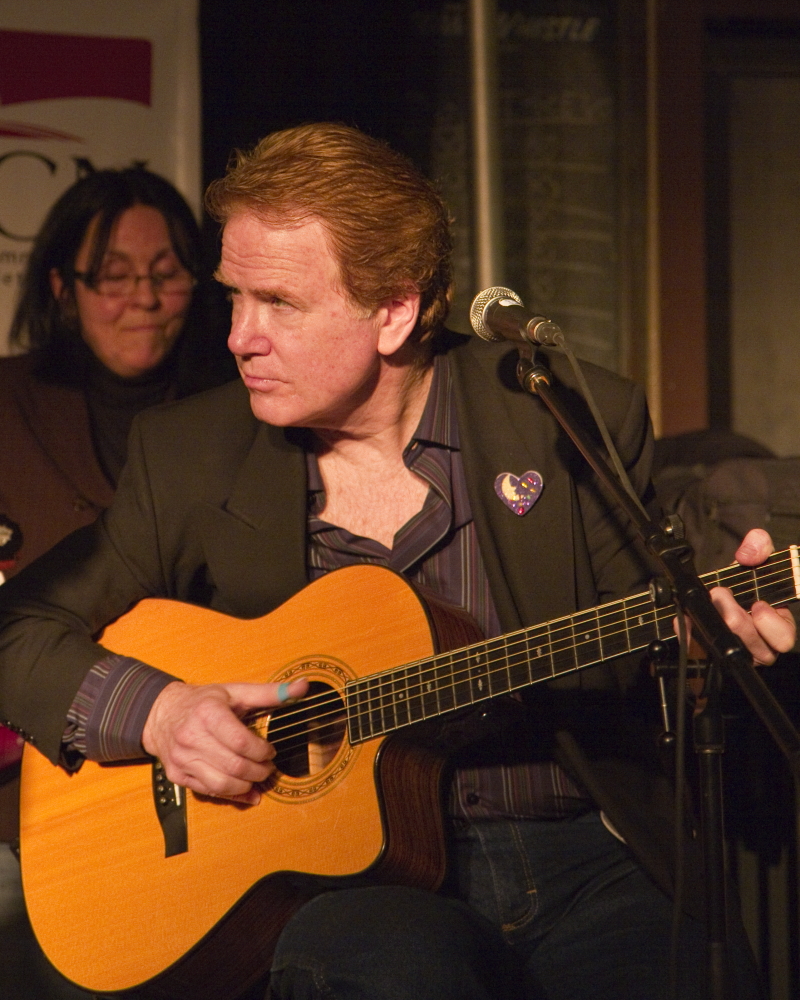 D'Arcy Wickham
D'Arcy Wickham
Released most recent CD in 2018-19 'Signal Hill'
Received 'Songs from the Heart award for 'Feather Fingers'
Polydor Recording artist 1976-1980
Guitarist for Ian Thomas band 1974-1976
D'Arcy Wickham has been a well known fixture as a composer ' performer and music teacher on the Toronto music scene since the early 1970's as a guitarist for the Ian Thomas band the later as a Polydor recording artist. In 2008 he received the 'Songs for the Heart' award for his recording 'Feather Fingers' . To date he has 3 CD's that have been released to critical acclaim .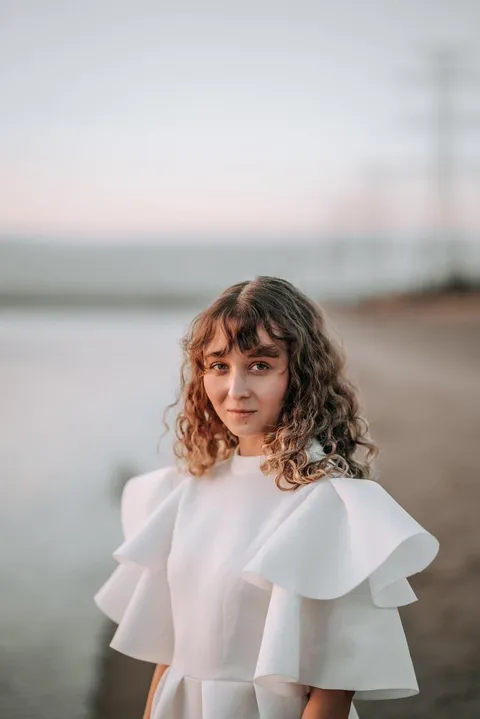 Camie
Accomplished
* 2022 Colleen Peterson Songwriting Award winner (Folk Music Ontario, Ontario Arts Council)
* Nominated for 2023 Canadian Folk Music Awards, playing at ceremony in March 2023
* 2016 Hamilton Music Award winner

About
Toronto-based singer/songwriter and multi-award-winning storyteller Camie has long enchanted audiences with her delicate queer-feminist croonings, rich vocal tones, and lush poetic imagination. Combining traditional folk stylings with contemporary experimental alternative/pop textures, Camie's original music bridges acoustic and electronic sonics, centring poetry and storytelling as its emotive vessels. Already a Folk Music Ontario and Hamilton Music Award winning songstress, Camie erupted onto the Canadian Folk Music scene with the release of her 2021 alternative folk concept EP, troubadour, which was most recently nominated for the New/Emerging Artist award at the 2023 Canadian Folk Music Awards. Camie is also the recipient of the 2022 Colleen Peterson Songwriting Award, issued by Folk Music Ontario and the Ontario Arts Council. More at camilleintson.com or @thecamiliad.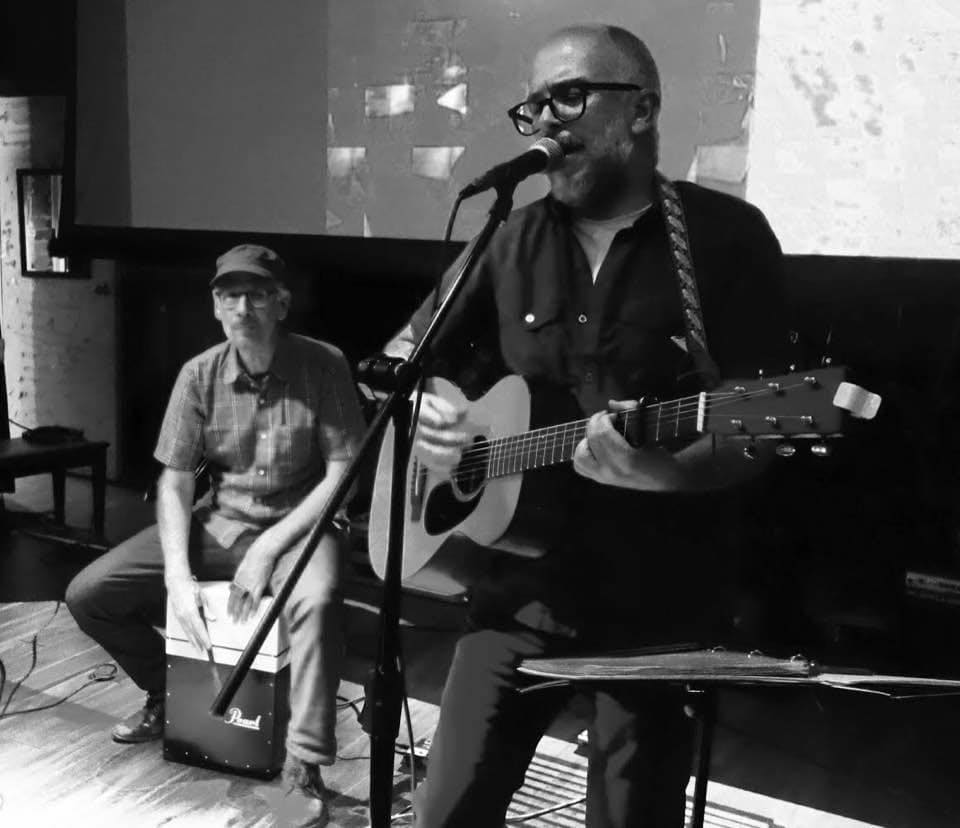 Shawn Lawrie
Shawn Lawrie & Kendall Kiddie
Hi energy percussive folk rock songs.
Shawn Lawrie & Kendall Kiddie have been rhythm and musical partners for over 40 years since their late teens. Shawn Lawrie is a Toronto based singer songwriter known for his emotional singing and percussive , rhythmic acoustic guitar work. His songs are drawn from the daily wanderings of his mind and his feet through his home town. Kendall Kiddie brings artistry and a keen sense of rhythmic drive to his playing with Shawn and other Toronto bands.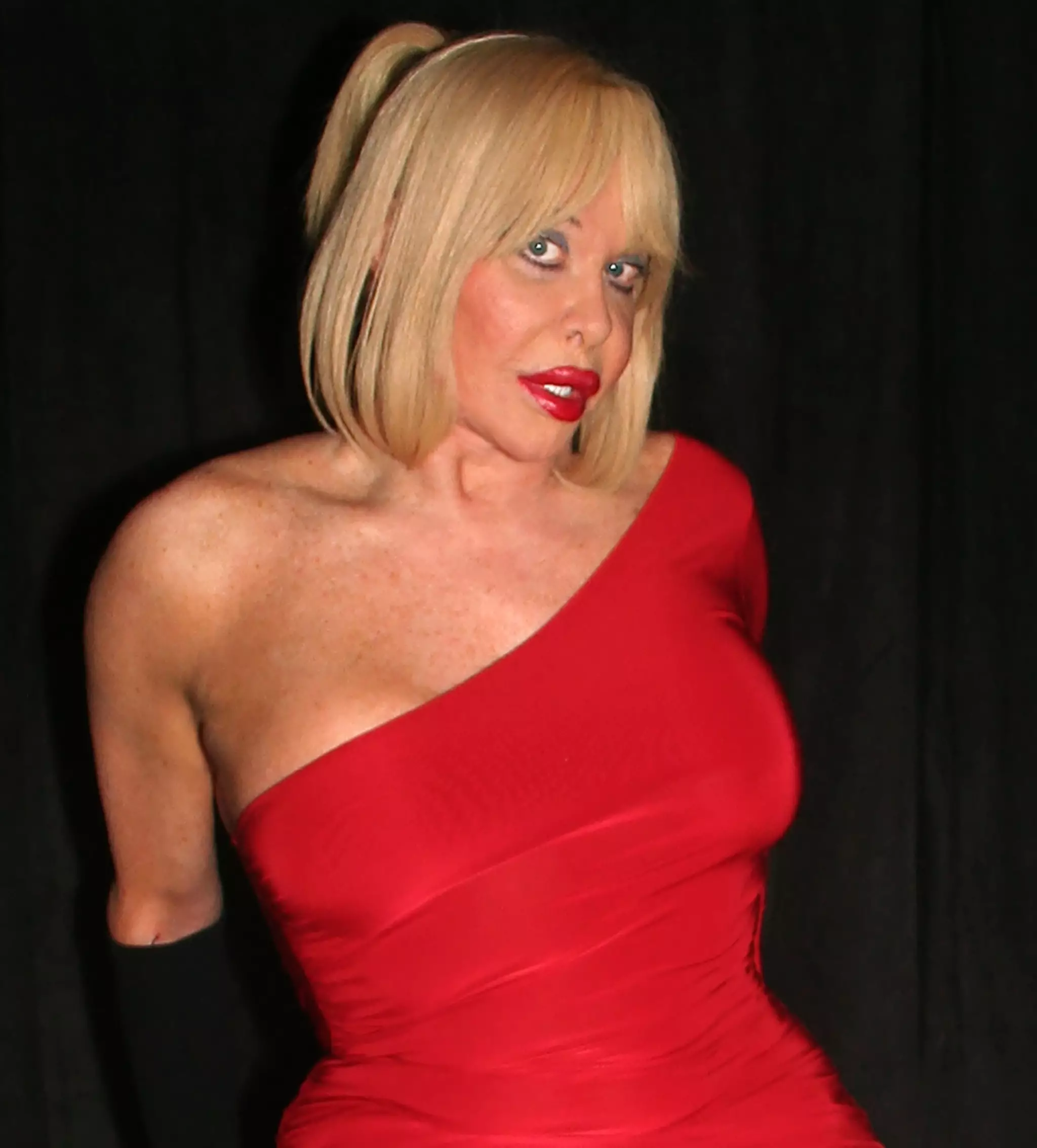 Mandy Goodhandy
Mandy's Goodhandy
Performed at many clubs in Toronto; Jazz Bistro, The Emmet Ray, Drom Taberna, The Celebrity Club, Free Times Cafe, 120 Diner, Mandy's Bistro, Winterfolk Festival 2021 and BD Beats 2022.
Mandy Goodhandy aka Amanda Taylor has a background in Musical Theatre and Cabaret. Her choices of torch songs and ballads are counteracted with her funny style when speaking to the audience.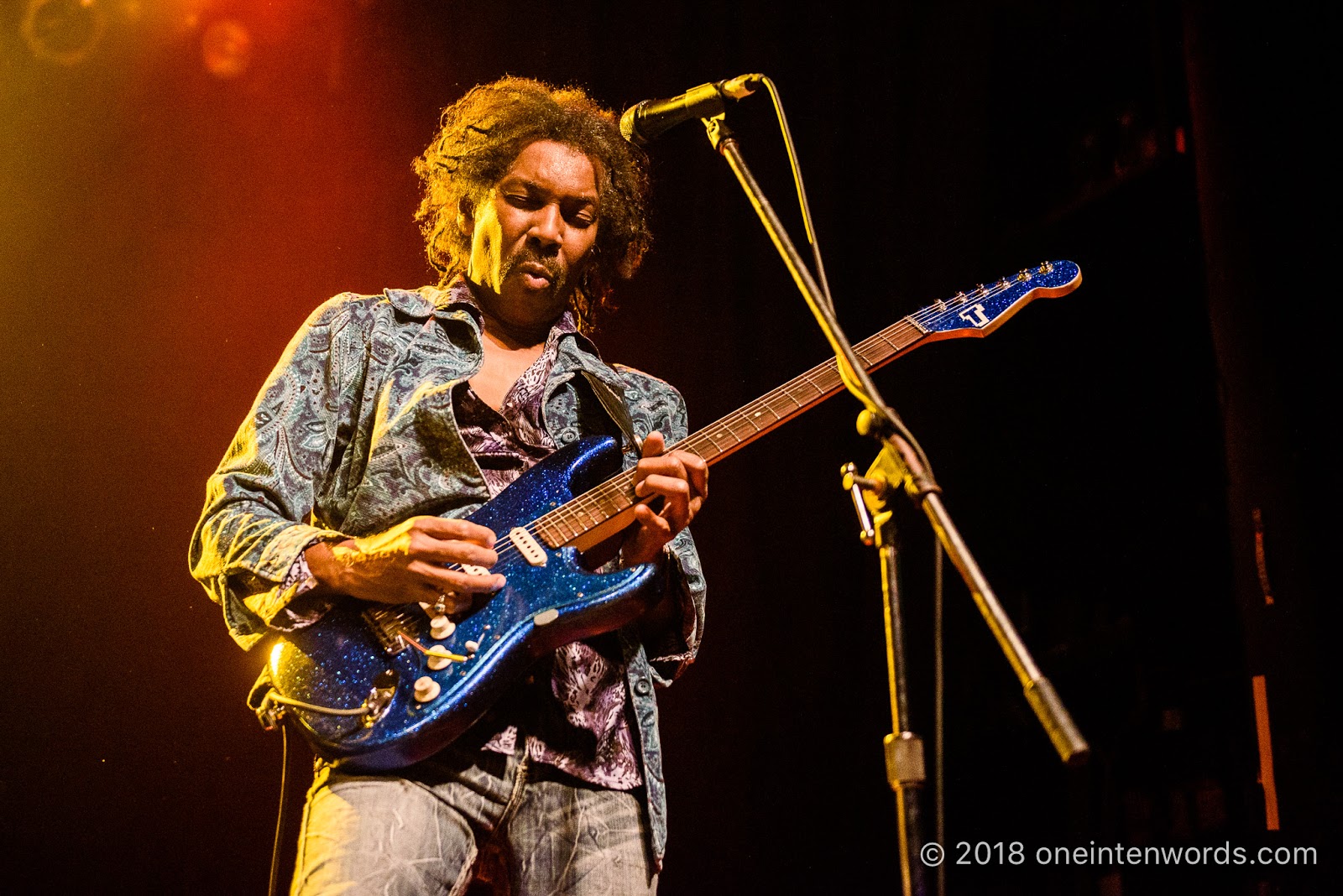 Toney Springer
About
Toney aka Wild T took his name from his home town of Tunapuna Trinidad , though one may find simalarities to Jimi Hendrix , Lenny Kravitz & Eric Gales ironically it was Toney's exposure to Steve Howe (Yes) that inspired him to pick up guitar.
Moving to Toronto in his early teens Toney quickly gained a reputation in the mid 80's...after being in Toronto for a few years Toney was voted best guitarist at the Canadian Black Music awards and has not looked back since.
Jeff Healey wasn't the only one who noticed Toney's rapid assention through the ranks.
David Bowie chose Toney to be his guitarist on his Black Tie White Noise CD after seeing Toney's video for Midnite Blues on a tv show while in Montreal with Tin Machine , subsequently Toney appeared with Bowie on Jay Leno, David Letterman & Asenio Hall & on Bowie's making of Black Tie White Noise dvd prominently showcasing Toney....an absolute delight to work with said Bowie.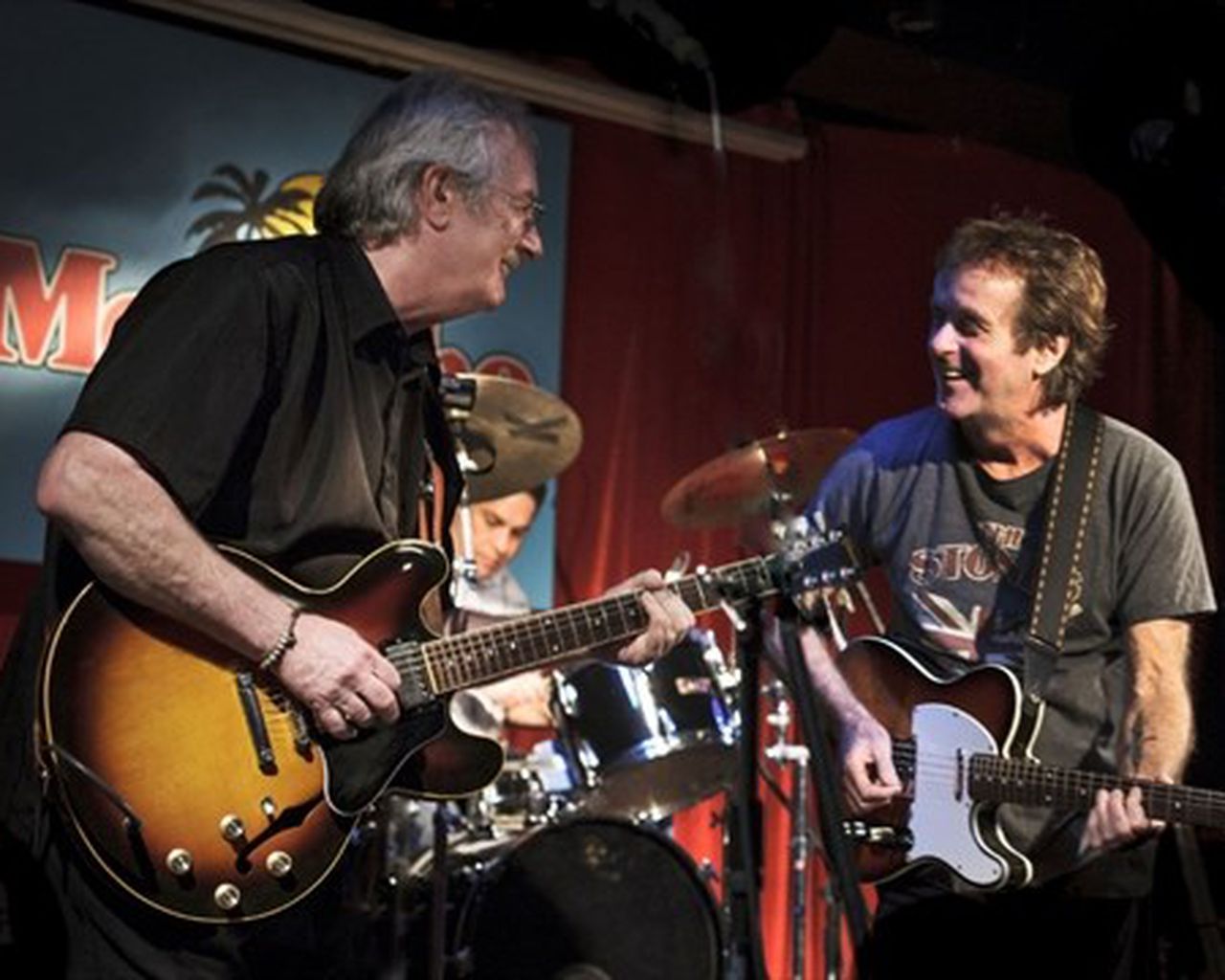 Yorkville Stories and Songs
Mike McKenna and Luke Gibson
Luke Gibson & Mike Mckenna talk about their early days w Luke and the Apostles, many of their bands, and host Jay Moonah will take questions from the audience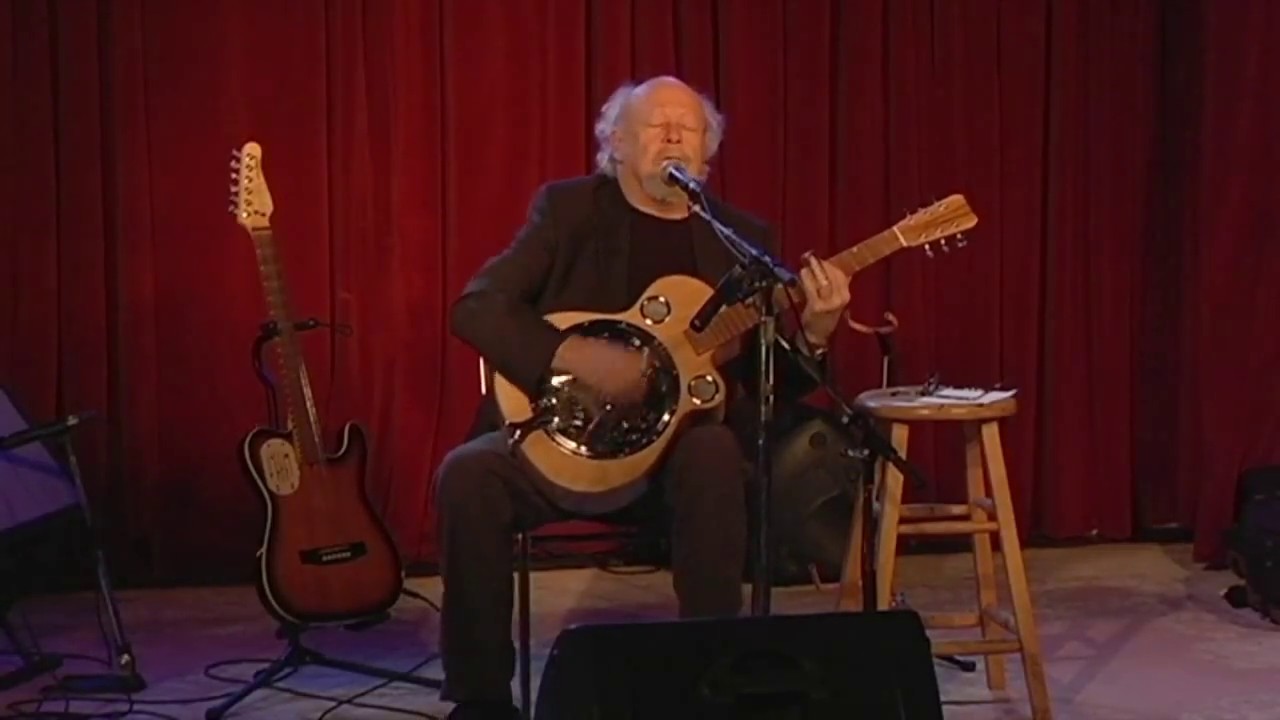 David Essig
Fifty Years on the Road, David is a Canadian Treasure
In The News
2022: Release of "Fair Days," a volume of short stories all based on David's original songs, including an album of new recordings of all 13 of the songs
1989: Awarded Blue Ribbon at Paris Fair for growing largest kohlrabi in Brant County, ON
About
David Essig may have started out fifty years ago as a hired-gun blues guitarist, but today he's best known as one of Canada's most enduring and literate singer-songwriters. On festival stages and in intimate solo concert settings, David is a songwriter and storyteller with a difference.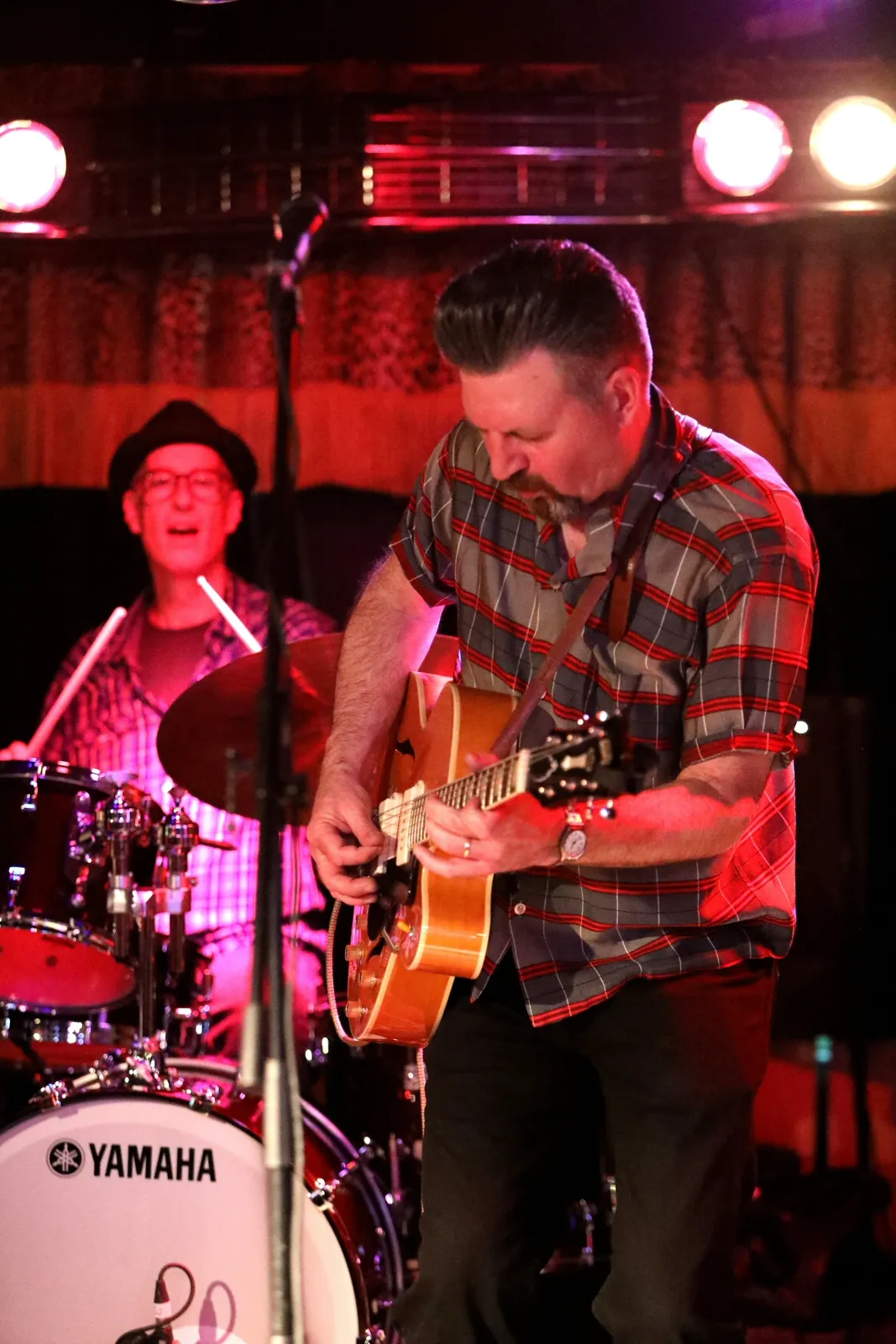 Rockin' the Blues
The Swingin' Blackjacks
with Gary Kendall
In The News
2022 Southside Shuffle Appearance
2021 Kitchener Blues Festival Crossroads 2021
2018 Recipients of the Amy Louie Grossman's Music Scholarship
2016 Durham West Blues Festival
About
Rockin' It Right for over 20 years, The Swingin' Blackjacks deliver a satisfying blend of Rockabilly and Jumpin' Blues. Their musical recipe contains a growing number of originals with carefully selected cover tunes, Hi-Octane performances and a love of the music they play.
The trio has appeared throughout Ontario at roots/blues havens including Toronto's Cadillac Lounge, The Silver Dollar Room, Grossman's Tavern, and the Dora Keogh Irish Pub. Out of town audiences have enjoyed The Swingin' Blackjacks at the Lavigne Tavern, Waterloo's Ethel's Lounge and Crow Variety & Grill in Collingwood, to name a few.
The Swingin' Blackjacks play hard at every show, committed to their music and their audience. They conjure up memories as varied as a rockin' juke - joint on a Saturday night, a chill breeze off the bayou, or a lonesome train whistle in the distance…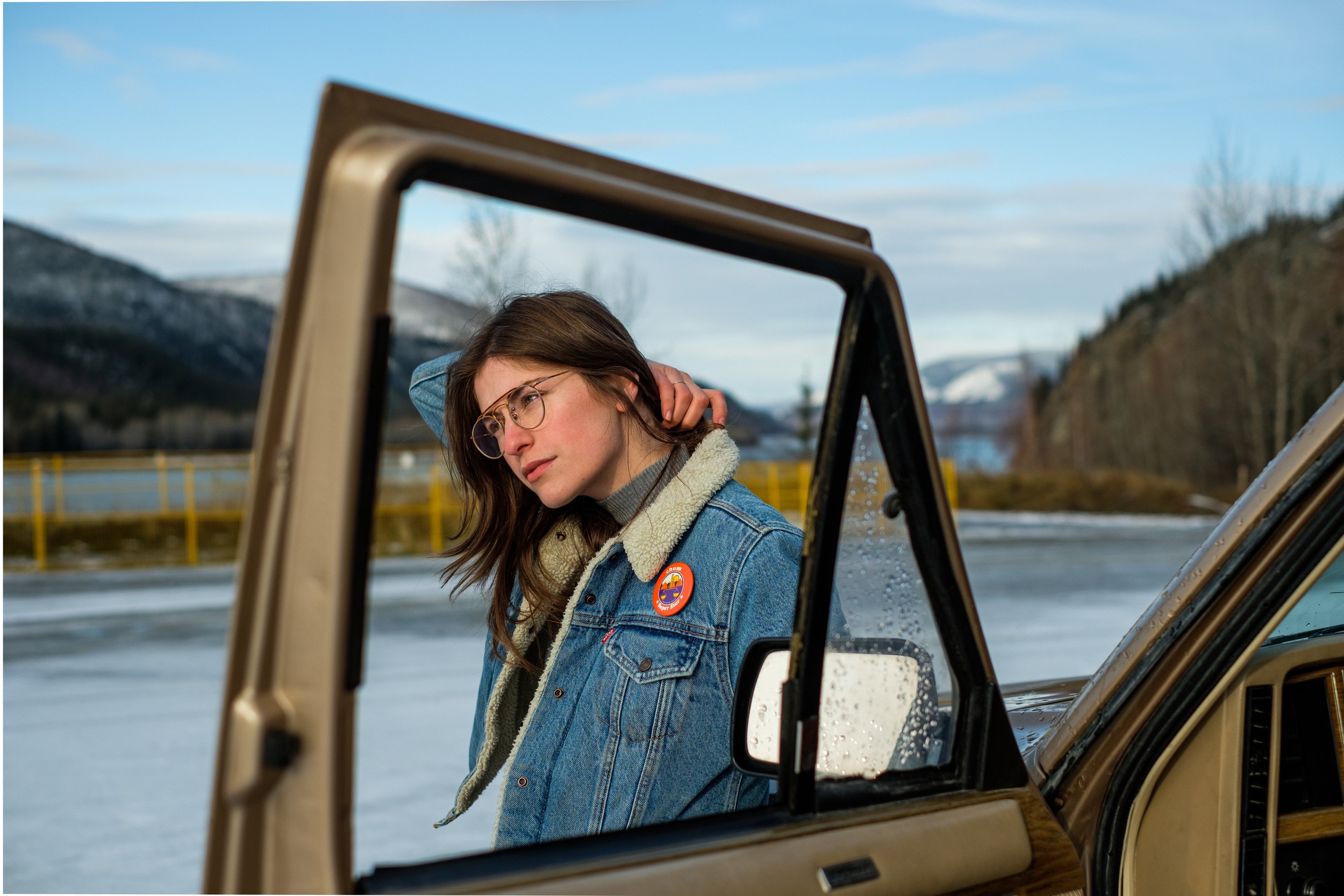 Joey O'Neil
In The News
Released video for "Maybe Tomorrow" (Littlest Hobo) filmed by dog
-NEXT Magazine: BreakOut West Festival Highlights
-Exclaim!: 9 Emerging Canadian Artists You Should Hear

About
Joey O'Neil has honed her nostalgic folk sound over a decade of Klondike winters. Bewitching intimate audiences across the country with songs from her critically-acclaimed sophomore album Ever Ahead, her storytelling-focused performance is "Absolutely touching, even a little heartbreaking" (NEXT).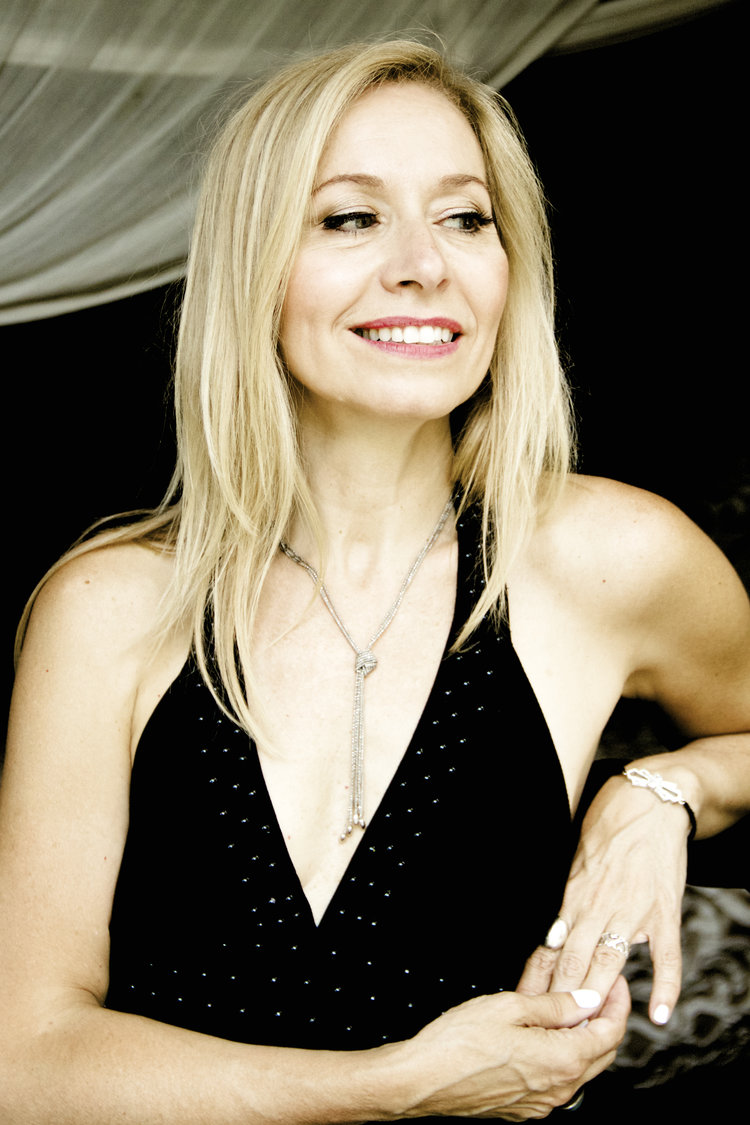 Laura Fernandez
Accomplishments
2015 Most Influential Hispanic Canadian for my work as an artist (music and visual arts, broadcaster, producer. 2016 Runner up Now Readers Choice Best Radio Personality
About
Laura Fernandez was born in Madrid, Spain, spent her childhood in Switzerland and Calgary and is currently based in Toronto, Canada. She is an award-winning visual artist, pianist, singer-songwriter and recording artist.
Her first CD The Other Side led to a prestigious award at the New York International Independent Music Festival, and performances at Madison Square Garden, the Knitting Factory, and The Bitter End, as well as international festivals.
Her Cd Un Solo Beso is a celebration of her Spanish roots and Latin influences and was produced by Juno award winning producer Billy Bryans. The album features some of Canada's most vibrant and highly acclaimed musicians with arrangements and performances by Hilario Duran, Roberto Linares Brown and Luis Mario Ochoa. The Cd received extensive airplay in Canada and abroad and has charted in the top 10 across Canadian campuses. Ok, Alright;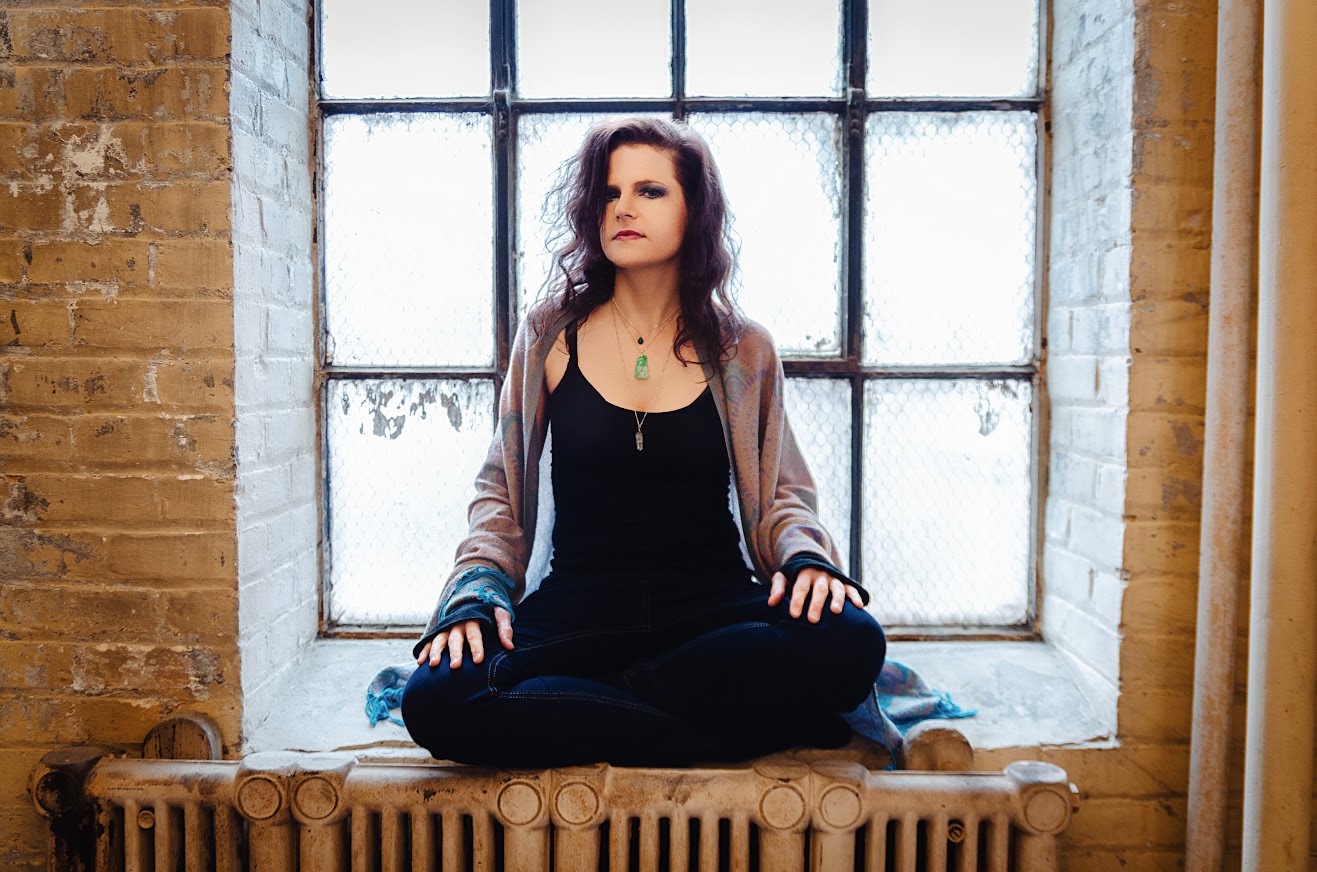 Carmen Toth
Carmen Toth
-First single 'Pretty Dresses' off of debut LP 'Fix the World' to release Sept 2023
-Livestreaming artist since 2018 via 'The Way Too Early Show' on Facebook & Instagram
-Has released two EPs (Social Potion, 2011 & Safety Net, 2018), one single (This Christmas I'm Giving You Love, 2017)
Carmen Toth is a Toronto singer-songwriter with a power pop sound reminiscent of the 80s and 90s. Whether on acoustic guitar playing solo or on electric with a full band, her unique, childlike voice and relatable lyrics have drawn comparisons to Stevie Nicks, Cyndi Lauper and Kate Bush.