Dec 8, 2015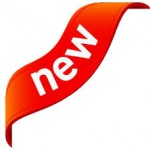 Mark and Barry are singer/songwriters who use soaring harmonies and crisp complementary guitars to showcase their energetic but folksy style.
Cd release October 2015.
Sponsored showcase FMO 2013.
CD 2003 "Greetings".
Mark & Barry are accomplished solo songwriters who formed a duo in 2012. Their strong vocal harmonies and crisp guitars in the roots/folk/pop genre bring freshness to their covers and vigour to their originals. Check out their latest CD self titled Mark Yan & Barry Mulcahy!
Website