Winterfolk XX Will be presented live this year. 
Winterfolk XX is offering a scaled-down two-night virtual edition for 2021, featuring a lineup of some of the popular artists who have appeared on Winterfolk stages.
Artists will be producing their Winterfolk sets that will comply with Winterfolk specifications. We expect high quality audio and video. 
Musicians make their living through live performances, and the pandemic has hit them especially hard. Most of them have received little or no income from their music since the first lockdown last March.
But it's not just a matter of money. Musicians love performing, and aside from socially distanced outdoor shows in 2020, they've had few opportunities to perform.
The musicians who make up the Winterfolk XX lineup are thrilled to have the opportunity to play at our virtual festival. And that'll be evident in the excellent virtual performances presented during the two nights of the festival.
Winterfolk XX will also include interviews with the artists and some interesting surprises.
Please attend Winterfolk XX and support our struggling musicians. If you can, pass festival information on to your friends through social media.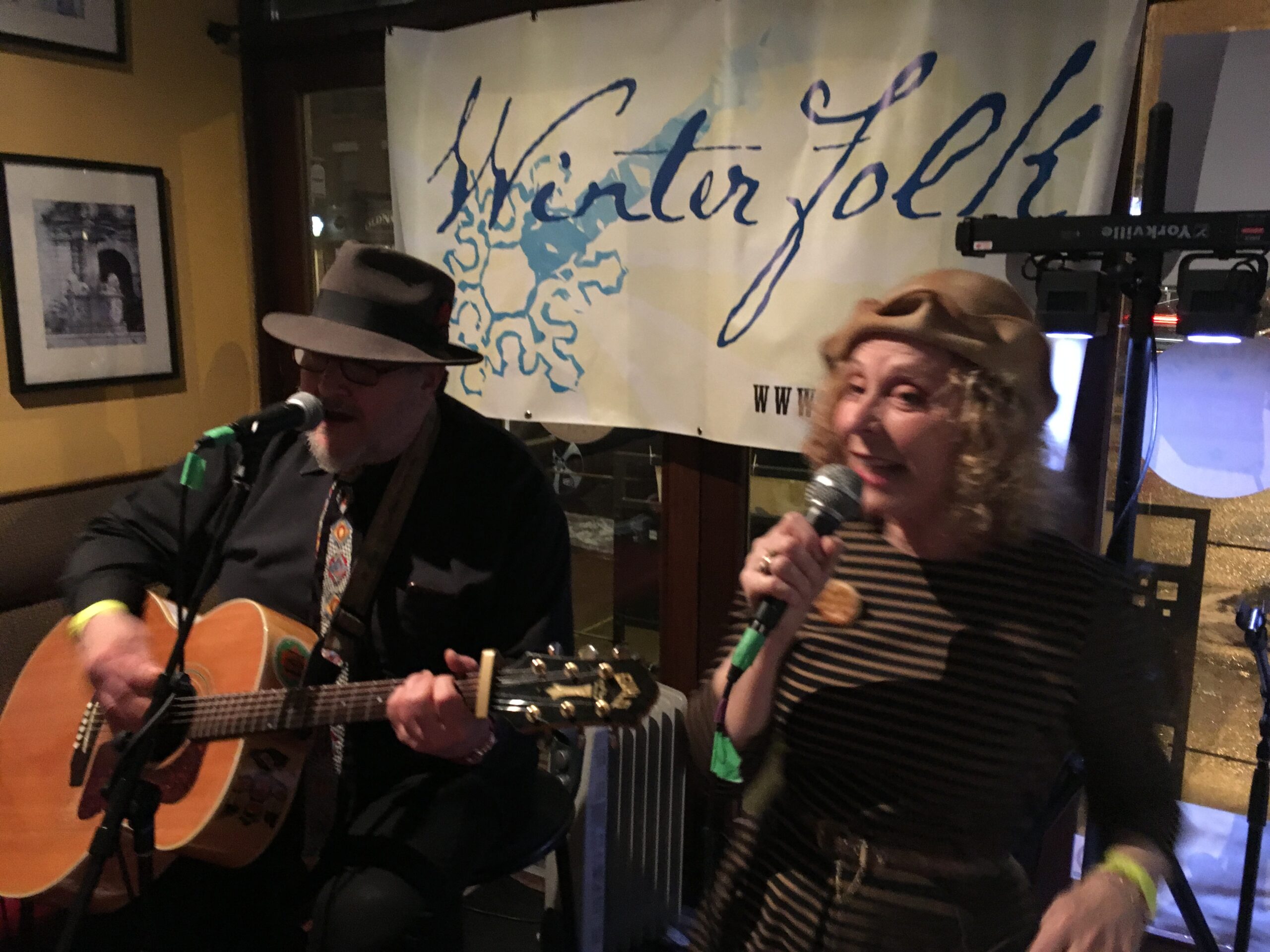 Winterfolk's Mission
Winterfolk was formed to entertain, educate and enlighten audiences about the various folk music styles, including roots, blues, folk and more, and to engage and support the music community.
Below – Highlights from Winterfolk XVIII (Feb 2020)